1. Disable / Enable Symantc Endpoint Protection Client
From Command line:
Instead of "smc -stop" and "smc -start", use the commands "
start smc -stop
" and "
start smc -start
".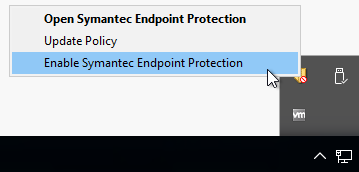 Disabled SEP Client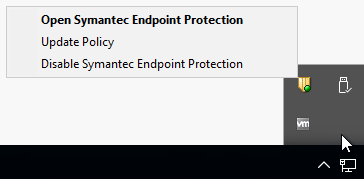 Enabled SEP Client
Once system rebooted, SEP service will start it again. To complete disable service even after rebooted, the only way is to remove the SEP program.
2. Create Windows File Exceptions on SEPM console
Recently received a report, SEP might interfere with Docker containers on Windows Server 2016 based on kb
Endpoint Protection interfering with Docker containers on Windows Server 2016
Here is the step how to add those exceptions in: