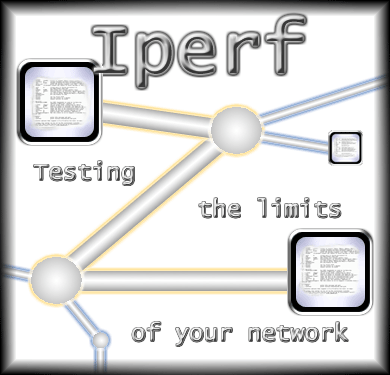 According to wikipedia Iperf "is a commonly used network testing tool that can create TCP and UDP data streams and measure the throughput of a network that is carrying them. Iperf is a modern tool for network performance measurement written in C++."
This tool has to configure server side and client side to complete a test. It can test from client side to server side , also can test from both direction.
2. Start it as server
Running command 'iperf -s' from command line as iperf server (ip address 100.99.136.66).
C:\Tools>

iperf -s
------------------------------------------------------------

Server listening on TCP port 5001

TCP window size: 8.00 KByte (default)

------------------------------------------------------------

[188] local 100.99.136.66 port 5001 connected with 100.94.200.14 port 48410

[ ID] Interval       Transfer     Bandwidth

[188]  0.0-10.0 sec   121 MBytes   101 Mbits/sec