WordPress Theme - Generatepress
Generatepress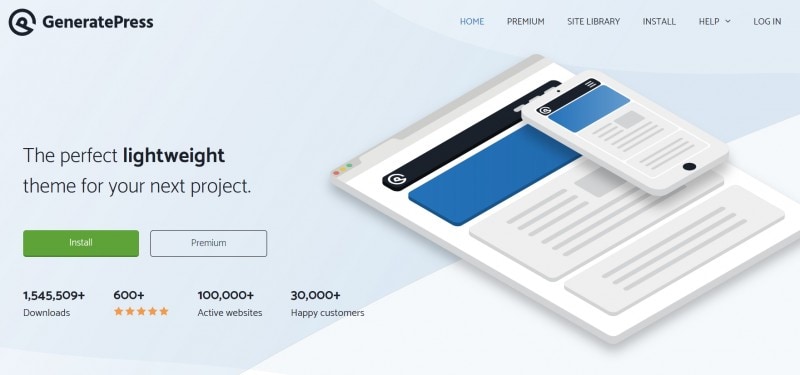 GeneratePress is our recommended WordPress theme. This is a more modern and lightweight theme with a very diverse theme options. You can customize the theme's head, bottom and overall layout. The theme contains a page editor template. Compatible with any visual editor, even for corporate stations,
In addition, if you have more personalized needs, you can also upgrade the 

GeneratePress Advanced Edition

 , with more theme customization options, support for one-click import templates, modular design is more lightweight, unlimited number of sites, more can see from following introduction. 
Usually when we choose a theme, there are 2 different choices in type
A multi-purpose customizable theme

 . Most of these themes are very powerful and provide users with various options. The most famous theme is Themeforest , which can meet the needs of most users. A theme can make hundreds of complete Different types of sites are suitable for most websites, but this multi-purpose theme often cannot be loaded quickly, and various optimizations need to be done

Lightweight theme

 . This theme often has its own characteristics and loads fast. The disadvantage is that the layout of this theme is very single, and it is difficult to modify the theme if you do not understand the code.
No matter which type you choose, you need to face some issues
So is there a theme that combines these two advantages?
Lightweight and with as many custom styles as possible
Today we will introduce a theme GeneratePress , it is a more lightweight Wordpress theme, the theme design is very simple, without any extra decoration elements, suitable for blog sites.
When you install its supporting plug-in GP Premium , you will get more settings, which can be easily set for blogs, businesses, and malls.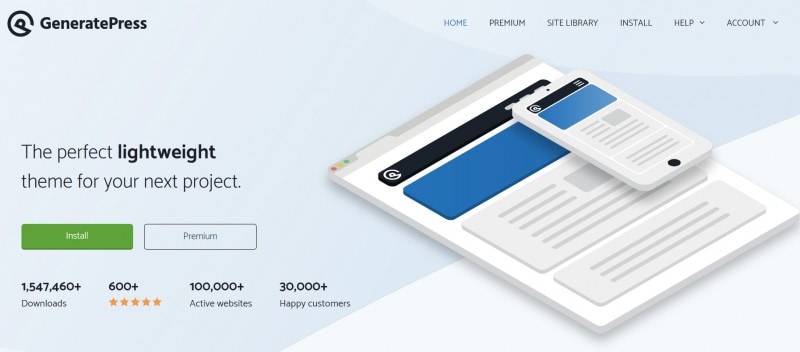 Theme demo
theme download
Why Recommend GeneratePress Theme
More than 100,000 installations, more than 99% five-star praise rate, GeneratePress theme has the following characteristics
Lightweight

 , both the GeneratePress theme and the GP Premium plug-in, the compressed file size is less than 1MB, which can significantly improve the speed of the website

Customization

 , there are many settings, especially after installing the GP Premium plug-in, you can set almost every element of the theme, from the overall layout to the margins of each tool, the theme's layout, color, font, background Can be set in depth, previews take effect in real time

Responsive

 , no matter how you modify the options, GeneratePress keeps it tidy under each device

Modular

 . By default, the theme does not enable all functions. You can decide whether to install 12 advanced modules according to your actual situation. This deleteable design also improves the performance of the website to a certain extent.

Page editor

 , whether it is an article or a page, can be adjusted to the page editor template, highly integrated with Elementor , BeaveBuilder , and provide a demo page

Option export

 , you can quickly export your own website options and apply them to other sites

Help support

 , there are very comprehensive documents and videos, and the theme is constantly improving, and it will be continuously updated every month
GeneratePress also has a very easy-to-use Hooks system. The Hooks system allows you to insert your own code in various areas in WordPress, such as adding some new modules to the theme, adding statistical code, modifying the theme style, etc. Done, more about the use of GeneratePress Hook can see this article
The above makes it very suitable for application in various types of WordPress sites
Is GeneratePress worth the cost
The GeneratePress theme is completely free. There is no need to pay if you just need its default template.
However, if you want more customization options, you need to spend $ 39.95 for the premium version.
The premium version is actually a GP Premium plug-in, you can install it on multiple websites after purchase, and you can import the demo station with one click, and make each website into a unique style, because it has many options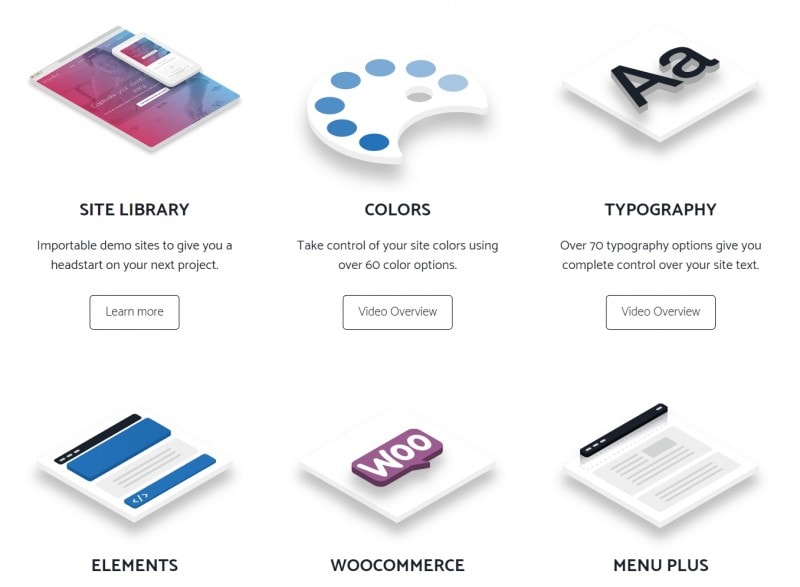 GP Premium includes 12 modules, each with its unique features
Colors: color settings for more than 60 areas

Typography: set the font, size, thickness, style, etc. of each area of ​​the website

Elements: very advanced features for inserting code, customizing pages, etc.

WooCommerce: Set color, typography, and layout options for the WooCommerce Marketplace

Menu Plus: Set the website menu layout, logo settings, and fixed head etc.

Spacing: control the width and margins of each element of the website, the size of the sidebar, etc.

Blog: Set the layout and element display of blog pages and article pages

Secondary Nav: Add another navigation to your website

Backgrounds: Set backgrounds for various areas of the website

Sections: a small built-in page editor, a bit like WordPress Gutenberg

Disable Elements: Disable some elements of the article or page, used with the page editor

Copyright: Lets you easily set the copyright information at the bottom of the website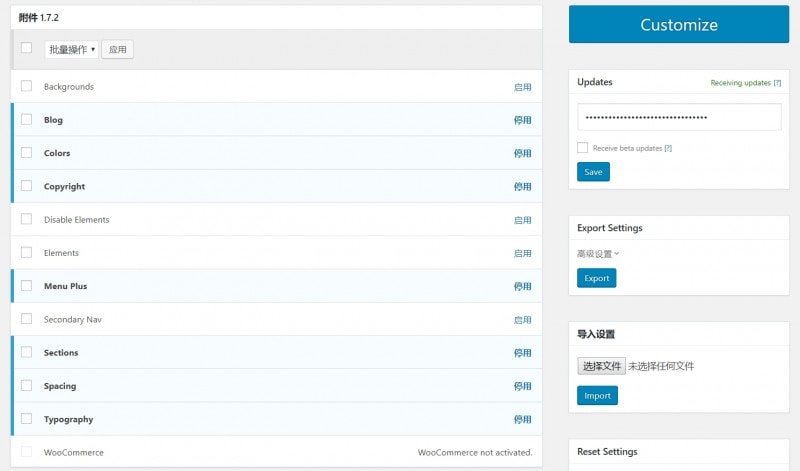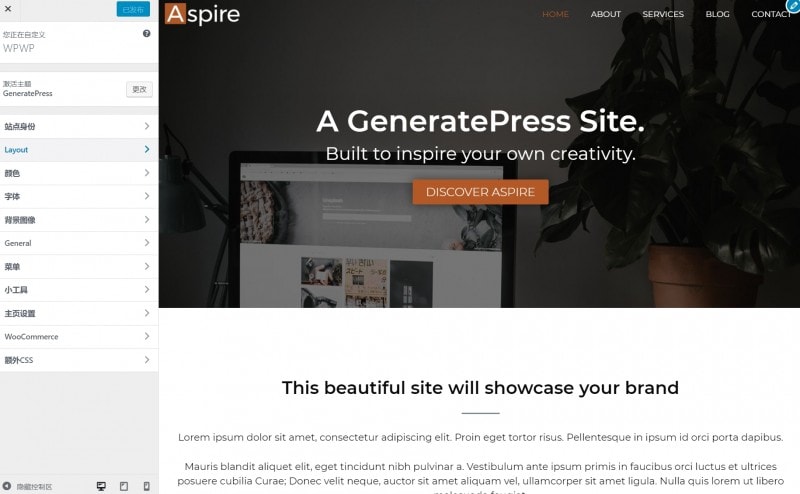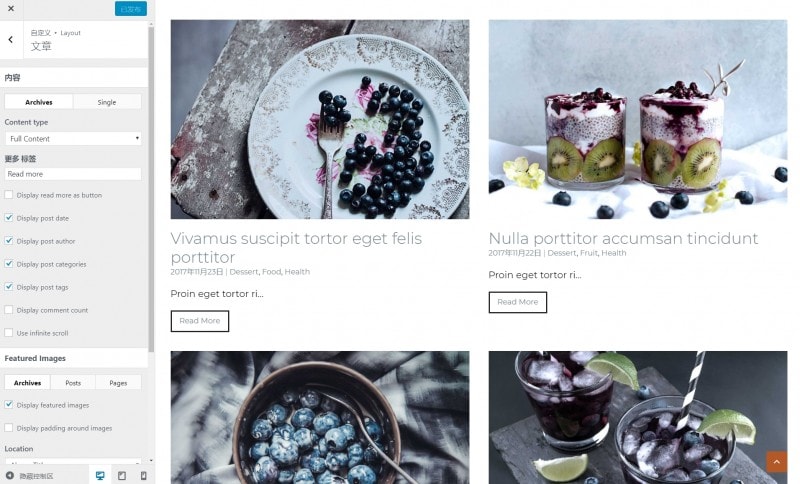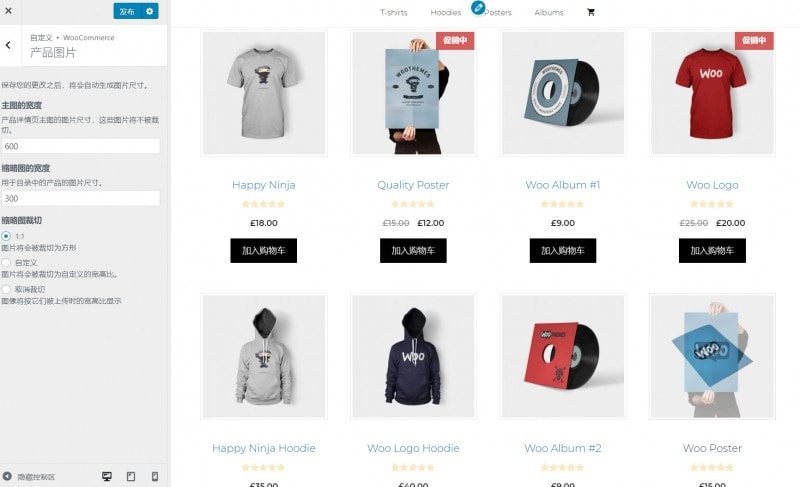 GeneratePress has blog, enterprise, mall and other types of templates, plus its affordable prices, both for individuals and developers, it is a very worthwhile theme