Top Blog and Youtube Related Websites & Tools
During working on my blog, there are some helpful websites or tools being used but not listed in previous posts. This post will mostly focus on blogging related tools.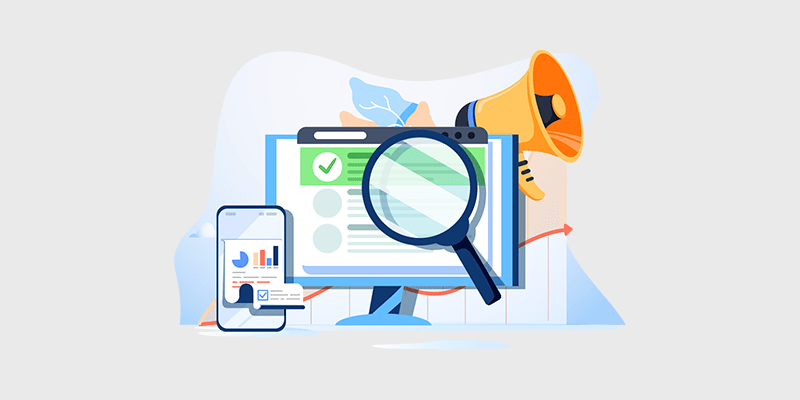 There are some other related posts in this blog:
Website Speed Test and Monitoring Tools
add a search link at wordpress website: https://www.51sec.org/?s=cisco . For Typecho, https://example.com/search/xxxxx
By pass user agent blocking, on 17ce.com test page -> advanced -> default your own user-agent , such as : Mozilla/5.0 (Windows NT 10.0; Win64; x64) AppleWebKit/537.36 (KHTML, like Gecko) Chrome/58.0.3029.110 Safari/537.36
Media.net
PropellerAds
Adsterra
Infolinks
Amazon Associate
Chitika
Bidvertiser
Buying Ads from advertiser
WordPress - all in one Migration
WordPress - Duplicator
Wordpress - Jetpack
Wordpress - Akismet Anti-Spam
Wordpress - Block Specific Plugin Updates
Wordpress - Featured Image from URL
Wordpress - WP Sitemap Page
Wordpress - Forms Lite
Wordpress - wpForo
Wordpress - Yoast SEO
Wordpress - Ads.txt manager
Wordpress - Ezoic Integration
Wordpress - Header Footer Code Manager
Wordpress - Wordfence / MalCare Security / Sucuri
Wordpress - Cloudflare
Wordpress - Taxonomy Converter
IFTTT - Everything Works better (Blogger to Weebly, Blogger to Wordpress)
Blog Promotion
Domain Manager and Registration
EU.ORG
PP.UA
Hostinger
godaddy
Image / Logo Hosting or Editting
Find list of best free URL submission and website submission sites. Submit your websites to 100's of Sites including search engines.
Testing Tools
Google Adsense Sandbox : You can use this tool to determine if a domain is banned in the AdSense program. Put the website URL in the input box and if you see no ads, Google may have disabled ad-serving for that domain.
SEO Tools
SEO = Search Engine Optimization. It is the optimized process of getting traffic from all kinds of search engines such as google, bing, yahoo.
SerpStat is a all-in-one SEO tool that consists of five different modules:Position Tracking, Backlink Analysis, Keyword Research, Site Audit, Competitor Research
Moz Open Site Explorer: This free version of Open Site Explorer gives you a limit times to have quick but full look of link analysis.
QuickSprout tells you how to make those important changes on your website that will grow your traffic. 
Similarweb : FREE version will provide 5 Results Per Metric,  1 Month of Mobile App Data and 3 Months of Web Traffic Data .
SeoSiteCheckup runs through a fast audit of your site, checking for proper tags and surfacing any errors that might come up.

http://www.warriorforum.com,排名极高的关于网赚和电子商务的论坛,有很多教程,人气旺。

http://www.blackhatworld.com黑帽子,blackhat这个词大家都应该熟悉了,这个论坛有好多破解的程序、源码可以给大家用,要善于用搜索功能,毕竟在国外你发个贴要这个要那个程序人家可能不会搭理你,特别是论坛里面本来就有的资源。

WebmasterWorld,国外很出名的站长论坛,论坛搜索引擎、

seo

Digital Point ,主要是讨论博客、seo和网赚

http://www.seomoz.org/blog,seomoz是一个著名的seo工具提供商,其博客内容也是异常的精彩。

http://www.seobythesea.com/,搜索引擎专利申请及白皮书。
Audio/Video Blogging Tools
CC0 (Unrestricted. Publish, share, modify, and commercialize the work without restrictions. No Require Attibution) Music Websites 
https://audioship.io/ - Total Uploading Time has limitation
TunesToTube  lets you upload MP3s to YouTube - you can also upload WAV and FLAC.
Music Maker(

官网)由专业的数字音乐制作人推出的免费、可商用音乐配乐素材库. ( Only Universal Music Pack Free is Free - Music Maker grants you a nonexclusive, irrevocable, worldwide copyright license to download, copy, modify, distribute, perform, and use music from Music Maker for free, including for commercial purposes, without permission from or attributing the author or Music Maker.)

DOVA-SYNDROME – https://dova-s.jp/bgm/ 利用規約:https://dova-s.jp/_contents/agreement/ (

It is not necessary to display the copyright and the provision of information when using it, but the right of the sound source is held by the composer/producer of the sound source.

)
My suggestion: https://recordscreen.io/ - easy to use and no software installation required. record your cam video , audio and screen. Not able to pause or edit your recording.  no screenshot function. 
Fast, free screen recording - Screencast-O-Matic - It can record both WebCam and Screen.  It can be used under non-administrator local/domain account. This design is specially useful when you do not have admin account on your pc.  It does require to install a small software before it can record screens and cameras. There is a watermark at the left bottom corner. Other than that, it works pretty well as a screen recorder
FlashBack Express - Record Screen Software. 
My Suggestion: Google Chrome plug in - Nimbus Screenshot . Only thing I think it needs to improve is to have ability to record desktop and webcam together. Now, it can only record browser tab with webcam at the same time. 
Video Converter (offered by 

movieconverter.info

) to do this job. 
Quick Camera on Macintosh. It has a borderless mode to let Camera screen float on top. (zoom video conference also can do that)
Free Email Hosting
mail.zoho.com - Secure, fast, ad-free email for business. No forwarding, pop3, smtp. Free for up to 25 users. 
Cheap Website Hosting or VPS (Not good)
Hostinger
Nexusbytes
Buyshared
hostkoala
hostmantis