5 Cyber Security Threats to Address When Working From Home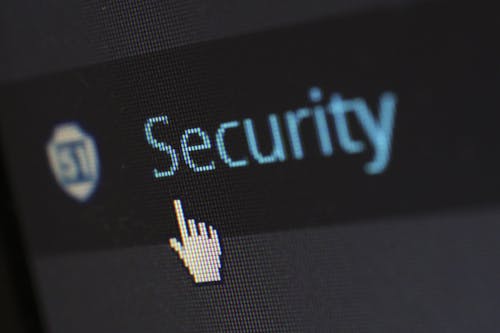 One of the most notable responses of companies to the current global situation is the introduction of a work from home arrangement. Business leaders have grown increasingly wary of the cyber security threats that this relatively new arrangement entails.
According to an article by Financial Times
, since remote workers rely on home internet connections that are far less secure than office networks, ensuring that they're cyber secure is a lot harder. Simply put, remote workers are more prone to cyber security threats and risks. With working from home becoming the new normal, it is crucial for professionals to take certain measures that will ensure that they are cyber secure and familiarize themselves with the cyber threats that they may face. That being said, here are five of the most common cyber security risks you have to address when working from home:
Wireless Security
Accessing the internet means connecting to the Wi-Fi for almost all of us. This reality makes it extremely easy to forget about the risks that come with a wireless connection. A hacker with the right tools can easily connect to your Wi-Fi and access sensitive information and files. To keep this from happening,
Entrepreneur advises using WPA2 protocols
and utilizing stronger router passwords. It's also highly encouraged that remote workers use a firewall and a VPN and enable the MAC authentication for your users to limit who can access your wireless network.
Email Security
Working from home translates to the constant need to communicate and share files through emails. While it is true that there are tons of messaging apps out there, most of us would still have to rely on emails to send formal messages and gain access to certain platforms. Having an insecure email account is tantamount to giving hackers access to all your other accounts, including bank accounts. To protect your email account from hackers, a post by
Science Times recommends encrypting your emails
and making it a habit to review your account activity regularly. Doing so will allow you to secure messages and to easily spot suspicious activities.
Passwords
The simplest yet strongest defense you could ever have against hackers is your password. Simple passwords are incredibly easy to crack for hackers and, if used across several platforms, can provide hackers with unauthorized access to a lot of your accounts. When making a password,
Business 2 Community wrote that it's good practice
to use a combination of characters and symbols. Consider using a password generator and manager if you are having a hard time creating and remembering your complex and unique passwords.
Video and Voice Tools
When it comes to conducting online meetings and teaching lessons from home, video conferencing tools, screen sharing, and screencasting come with their share of security issues. A
feature on screencasting software by HP
explains how features like background blur or removal can help protect your privacy from viewers who want to see what your home office setup looks like. When you're sharing your screen, it's also vital to be aware of whether the software you use complies with the federal and state children's privacy protection acts. When it comes to voice calls, the keys to being safe are being careful about what you say during the call, knowing how to use the mute button and using applications that have heavy encryption.
Viruses and Malware
Online behavior takes center stage when it comes to preventing malware infection. Avoid clicking on suspicious sites, ads, files and pop-up windows, and pay close attention to message boxes before clicking Next, OK or I Agree. It's also a good idea to use
some of the recommendations in 'My Top Network Security Tools'
, such as online malware analyzers and vulnerability scanners. There is no telling how long it will be before work returns to normal for most of us, and this sad reality requires us to adjust to our current situations and to get used to our new normal: working from home. To ensure that you stay efficient, productive and secure during these trying, eliminate all possible cyber security risks as soon as possible.