Install MSSQL Server in 10 Minutes
 Here are the simplest steps to install MSSQL server 2016 into a Windows 2016 server. It is showing a simplest steps and fastest set up to get your MSSQL 2016 up and running. 
VMWare Configuration
Mount ISO image to your Windows 2016 VM. I put 4GB for RAM and 4 vCPU for processors.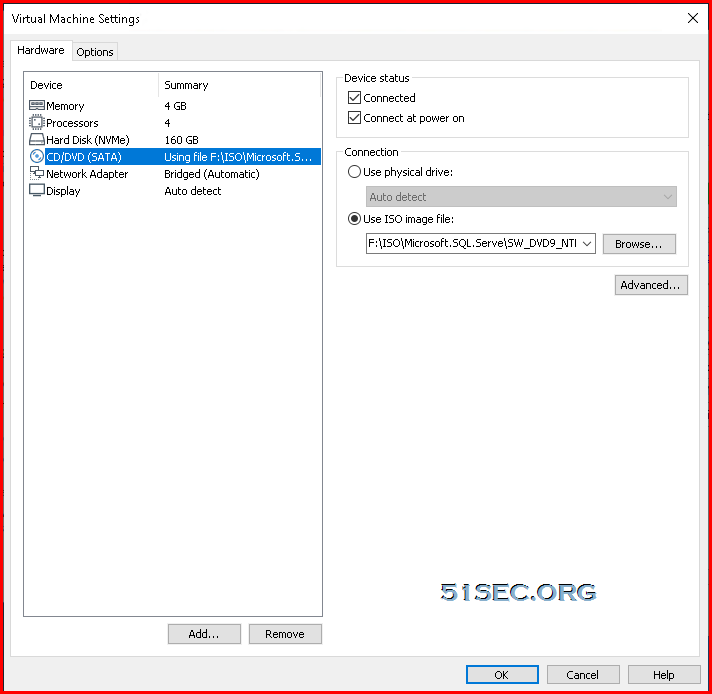 Launch SQL Server Installation Center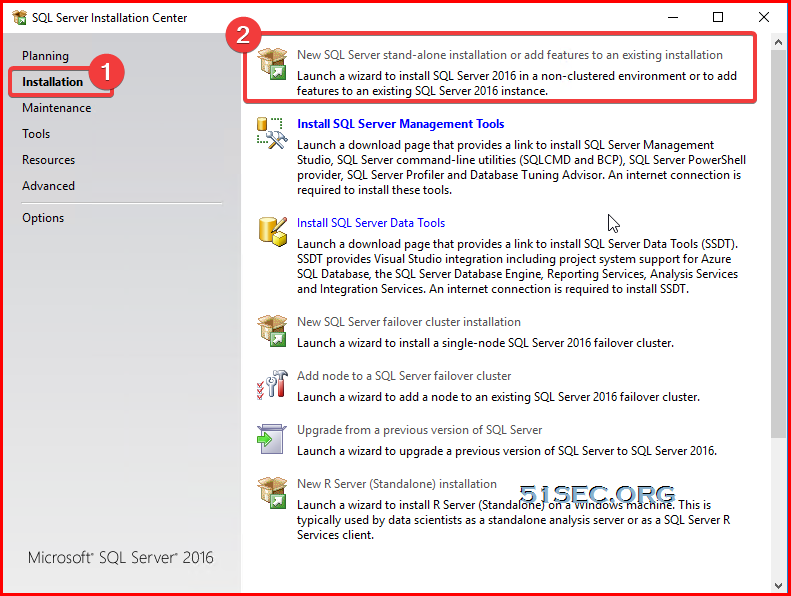 SQL Server 2016 Setup
SQL Server  2016 Setup window will show up. First screen is entering product key: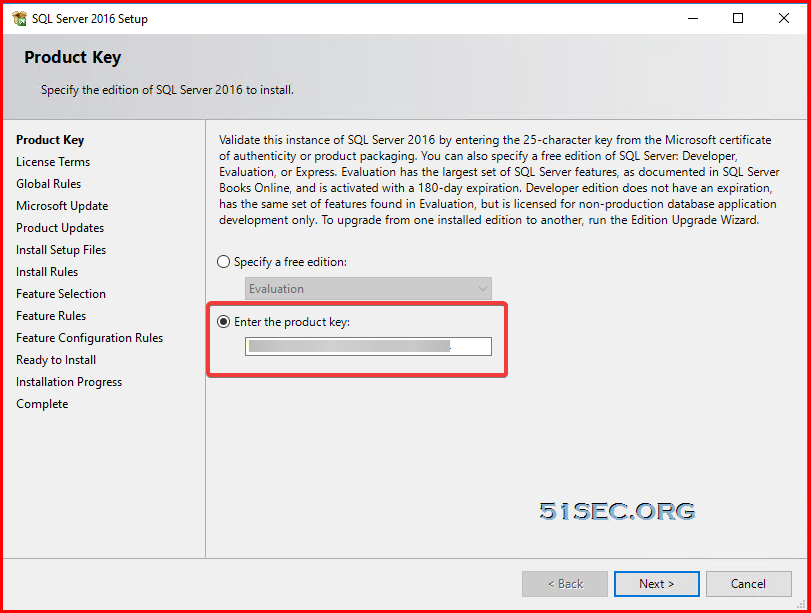 Accept license and privacy terms.
For Microsoft Update and Product Updates, you can keep clicking next. Then setup wizzard will use setup rules to identify potential problems.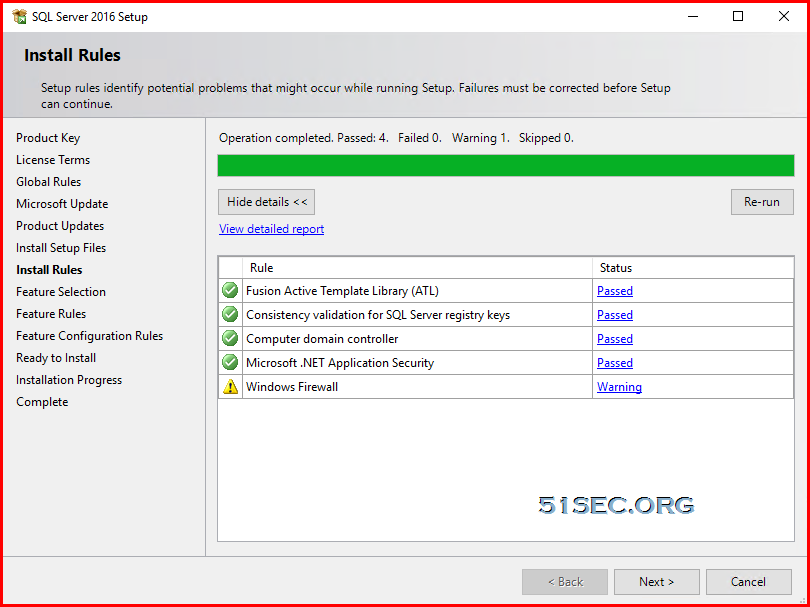 The warning occurs if port 1433 is closed by the Windows Firewall. The warning can be ignored at the moment, but the 1433 port will have to be configured later. 
 Detailed instructions on how to configure Windows Firewall to enable Database Engine Access can be found 
here
.
For the instance to work, it is only necessary to install Database Engine Services. 
Instance Configuration - leave it as default: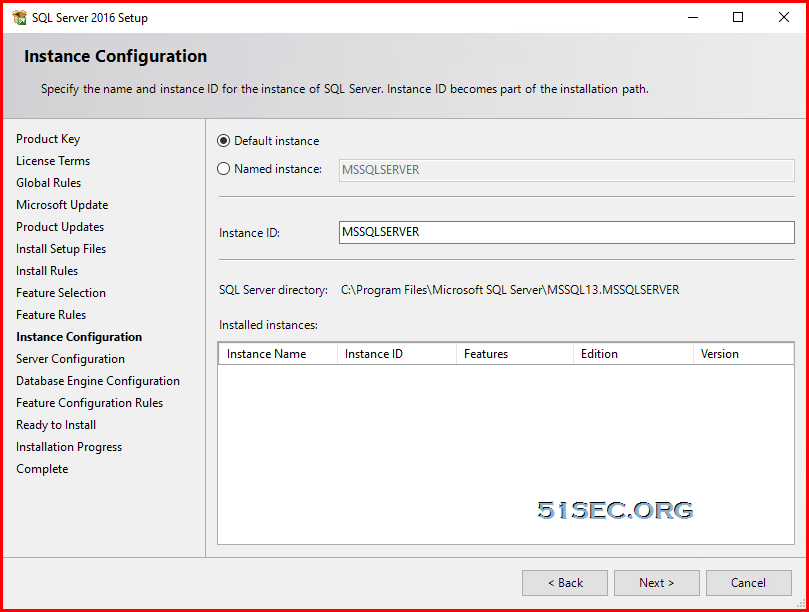 Server Configuration - you can leave it as default as well. :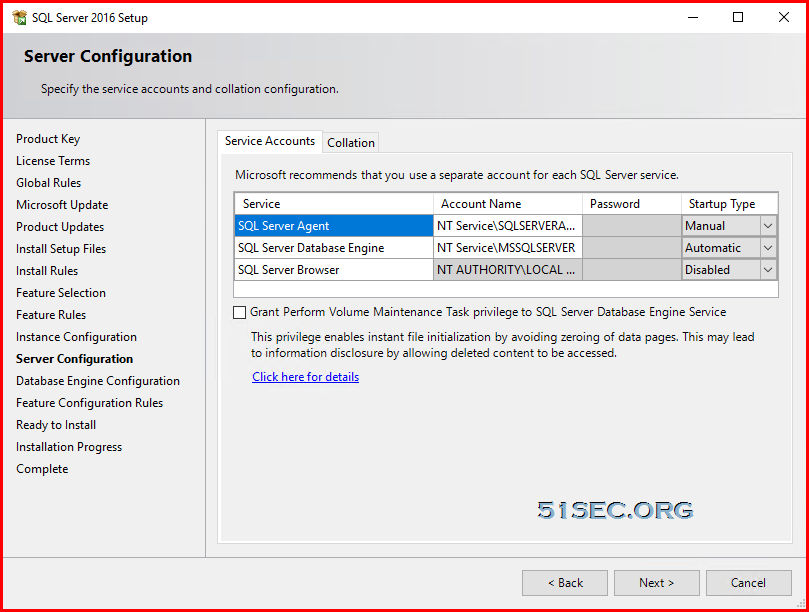 Database Engine Configuration: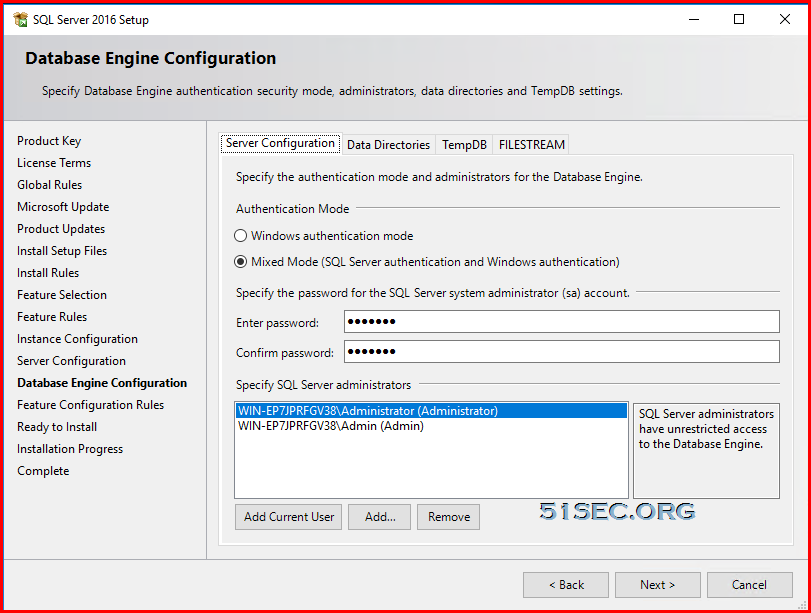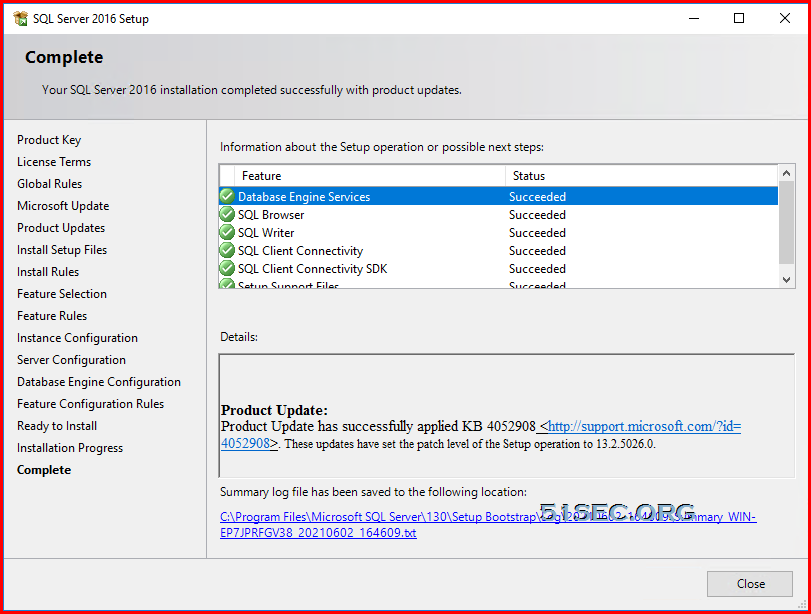 Install SQL Server Management Tool
Click the option "Install SQL Server Management Tool" in the SQL Server Installation Center, you will be re-direct to a SSMS SQL Server Management Studio) download page. 
Double click the downloaded installation file: