CyberArk P-Cloud (CyberArk Privilege Cloud) Deployment
This post summarizs the steps to deploy your P-Cloud.
Interface
Once you subscribed P-Cloud, you will get an activation email to activate your account. 
Your account will looks like cludadminjnetsec@cyberark.cloud.1234
Your email will be used as MFA to authenticate your access to your p-cloud environment.
P-cloud url : https://<company name>.cyberark.cloud
After logged in, it will look like this: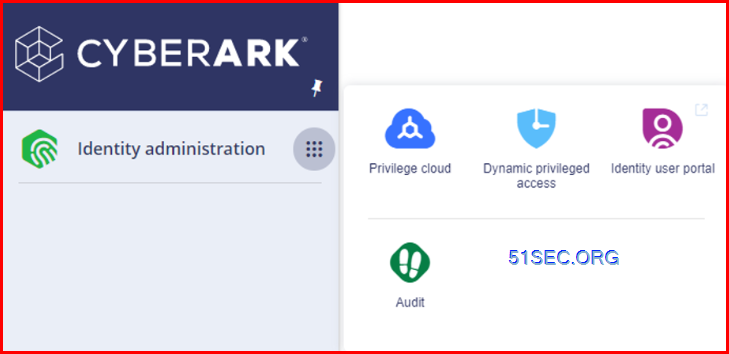 1 CyberArk Identity Connector Service
Creates a secure Websocket Tunnel between the Identity tenant and the on premise LDAPS system
LDAPS , Radius
2 CyberArk Password Manager
All password management and rotation capabilities
3 CyberArk Privileged Session Manager
4 CyberArk Privilege Cloud Secure tunnel Service
SIEM and HTML5 Gateway integration
The Vault and Its Clients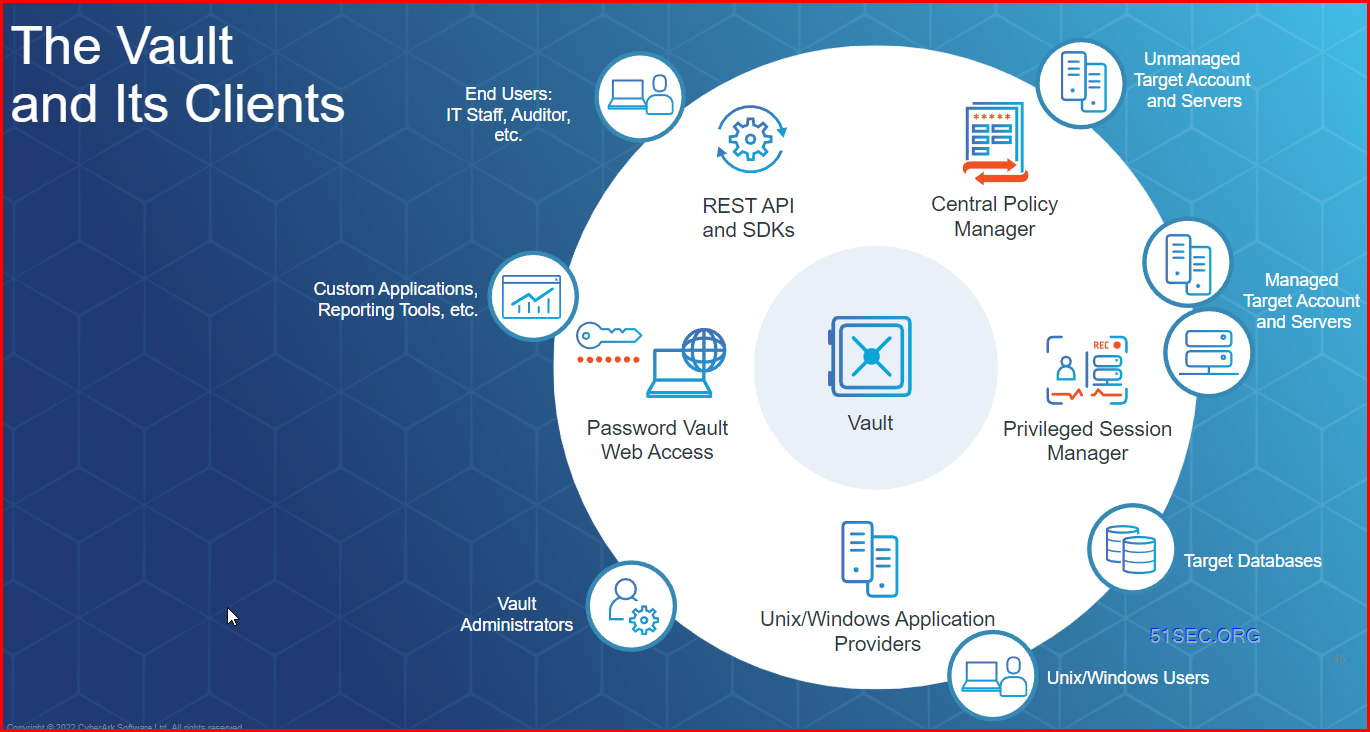 Pre-implementation
 1 Server Sizing
Separate CPM and PSM if needed

PSM and CPM will have different size requirements 

PSM (1-10, 11-50, 51-100) sessions
CPM (<1000, 1000-20000,20000-100000, 100000+ ) managed passwords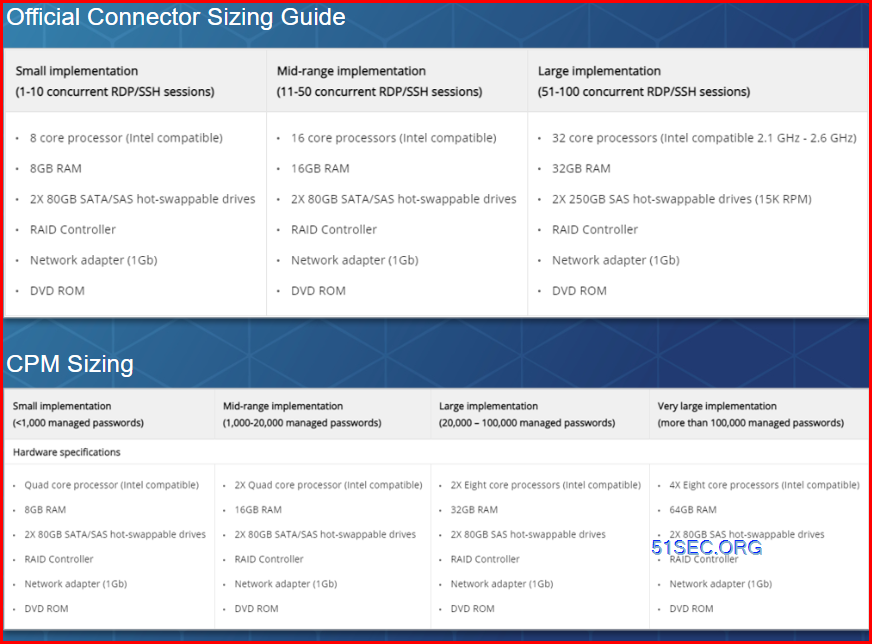 2
 Minimum Server requirements
8 Cores, 8GB RAM
Windows Server 2016 or 2019
Domain Joined (for full PSM features)
All connector servers need to be deployed into an OU that has GPO inheritance disabled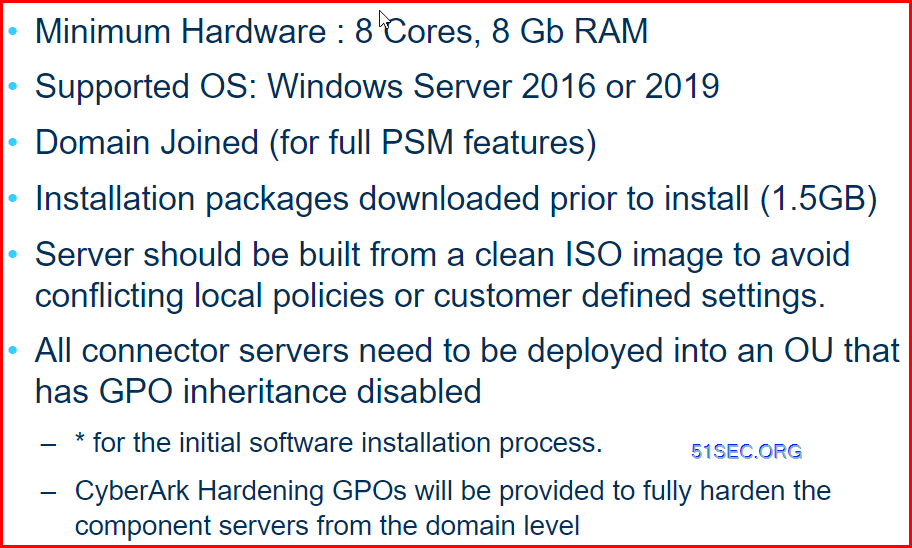 3
 Design Consideration for Architecture
Components : PSM, CPM, Identity Connector (2 for resilience ), Secure Tunnel (2)
PSM best practice for HA
CPM Active /DR best practice
AAM  - separate VM
PSM for Unix - Separate
Domain Joined

LDAPS

Read permissions on the deleted objects container

Domain admin

Delegate read permissions to a service account

https://docs.cyberark.com/Product-Doc/OnlineHelp/Idaptive/Latest/en/Content/CoreServices/Connector/Add-AD.htm?tocpath=Setup%7CAdd%20Users%7CAdd%20users%20from%20an%20external%20directory%20service%7C_____1#Userandpermissionrequirements
RDS license server

RDS Cal on your connector server

Windows 2019 Per-User CAL if Connector Server OS is 2019

Per-device CAL

RDS should not be installed prior to the implementation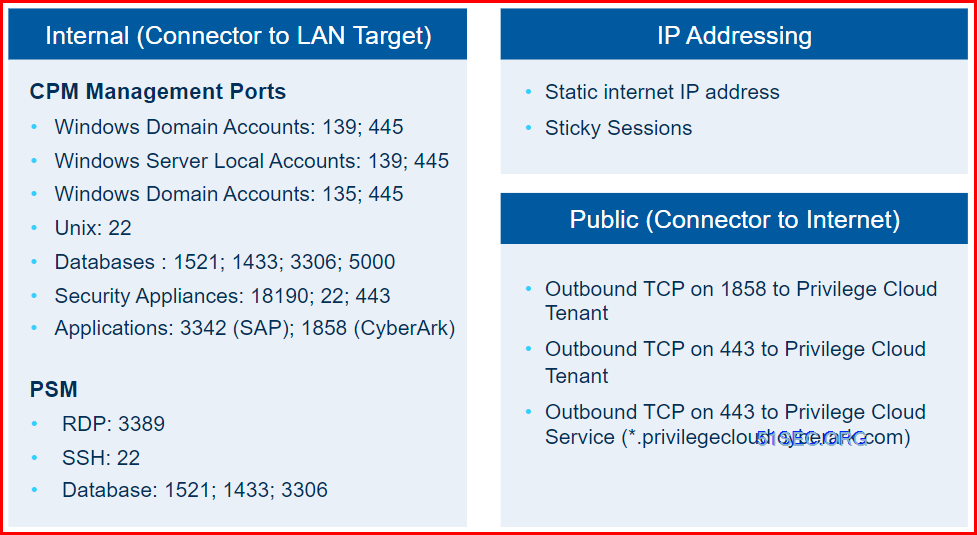 - Troubleshooting flag
script to validate required network traffic and local settings: https://cyberark-customers.force.com/s/article/Privilege-Cloud-How-to-run-the-PSMCheck
Privilege Cloud Checklist: https://cyberark-customers.force.com/s/article/Privilege-Cloud-Remote-Access-PreImplementation-Checklist
Remtoe Access for Privilege Cloud: https://cyberark-customers.force.com/s/article/Privilege-Cloud-PreImplementation-Checklist
Identity Installation
 CyberArk Identity Connector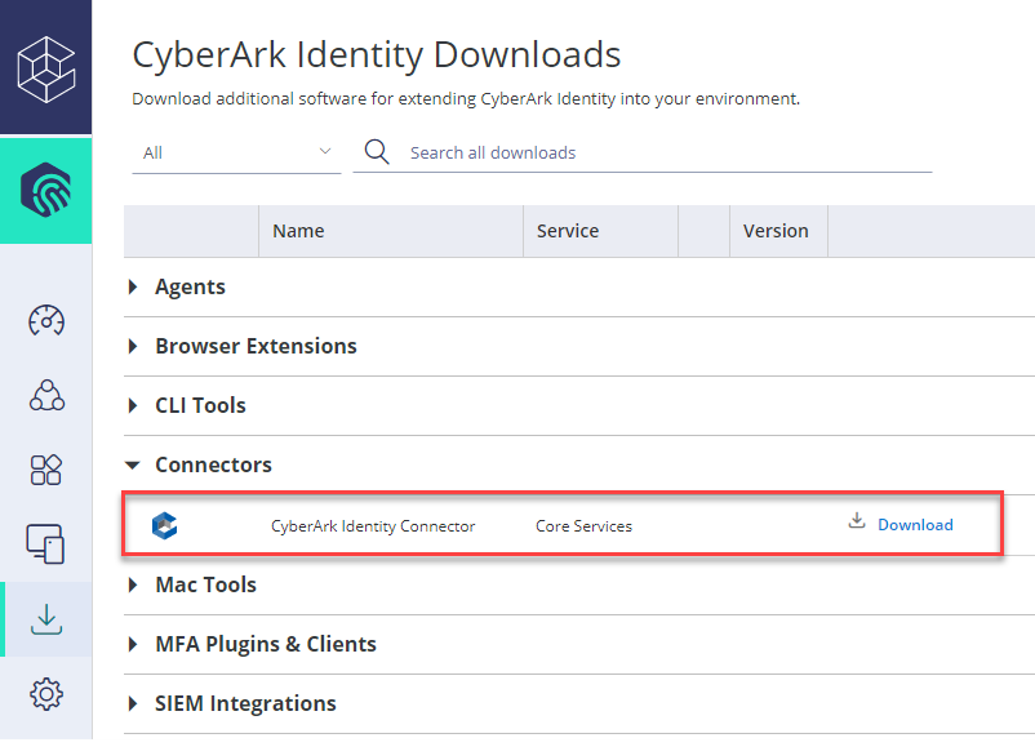 installeruser 

reset passowrd. and password will expire 24 hours
No MFA