Free 1TB Cloud Storage - Terabox
Terabox provides 1TB free space and provides web version plus IOS & Android clients for end user. It was just renamed from Dubox to Terabox recently. Dubox was launched on September 14, 2020, by  C Popin, a Japanese subsidiary of Chinese search engine company Baidu. This product may actually be an overseas version of Baidu Netdisk(百度网盘). Baidu Netdisk asked for mobile phone numbers in mainland China around 2018, so foreign users couldn't use the service. This may be why Baidu launched Dubox. Dubox provides free storage space up to 1TB (1,024 GB), and there is no limit on upload and download speed at this stage. But it banned access from users in Chinese mainland areas, which caused controversy on Weibo.
With the long history about Baidu Netdisk and the reputation for  limiting free user's download speed, also deleting pirated content privately stored on Baidu Netdisk, in the future Terabox might use same strategy as Netdisk, which is thotting free user's ability then allowing user to pay for higher download speed and censor the content you stored privately. 
Terabox Feature List
Free Terabox Features:
1024GB of free cloud storage to back up all your files.
Upload multiple types of files to TeraBox.
Multiple privacy protections.
Safely storage your files with any devices.
Quickly access recent and important files.
Intelligent classified album.
Sharing the files privately.
Premium Commercial Features:
2TB large space, 
download high-speed channel, 
video 2.0x speed playback, 
video automatic backup, 
1080P playback, 
super large file upload
Subscription Price:
$2.99 /month for consecutive months purchase, 
$3.99 /month for non-consecutive months purchase, 
$10.99 for non-consecutive quarters purchase, 
$38.99 /year for non-consecutive years purchase
Sharing
It is pretty easy to share through Terabox , which is another major reason why I liked it. File sharing can be done directly from the file list page by clicking sharing icon. You can choose a sharing validity period from 7 days, 30 days or Permanent validity. It also provides private sharing with a password protection although password is randomly generated. 
Remote Downloading by Uploading Torrent file
Tested with torrent file by creating a new BT task, it works well. You can close task window and tasks will continue run in background as long as you keep Terabox page opening.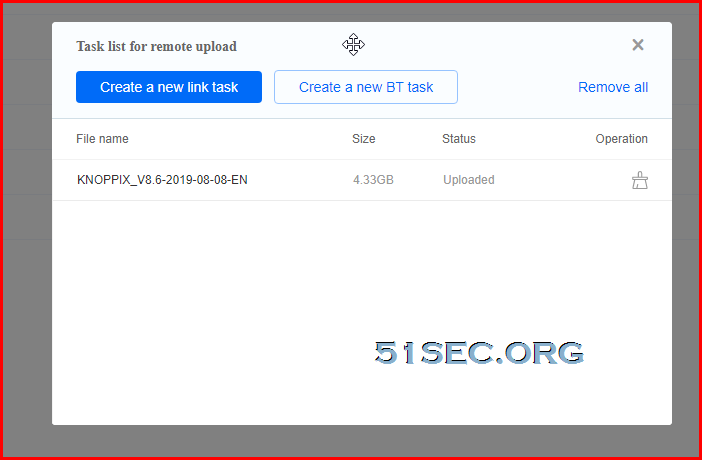 From Create a new link task, it says supporting magnet link, but it never worked for me. That is a bit disappointing since most download sites are only providing magnet links now. 
Picture, Video & Music Playback directly
You can directly see the thumbnail of pictures and videos. Click it and watch the video from separate screen with 720p resolution for free user.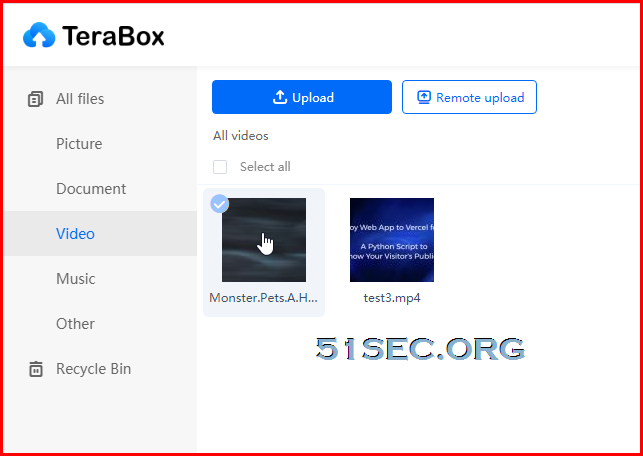 App 
It is a pity Terabox does not provide a desktop client to sync from computer folders to cloud. But it does provide an IOS and Android app for mobile users. 
You can customize the sync folders and enable automatic backup feature, which is quite standard function. Sync speed is a bit slower than other cloud storage apps from my testing.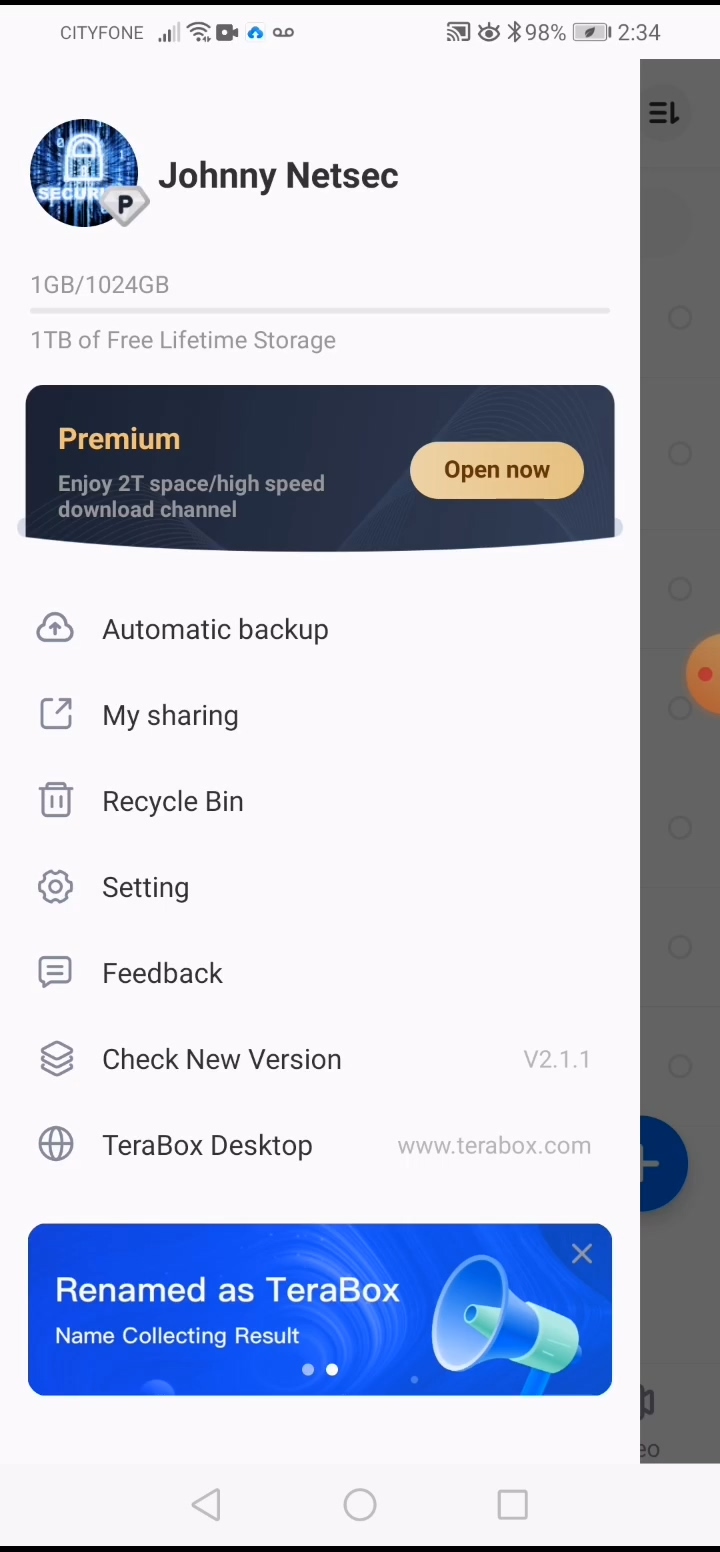 YouTube
Common Cloud Storage Providers 
Popular Cloud Provider Limitations
Free Space
Note: Source from https://www.guru99.com/free-cloud-storage.html
Single File size restriction
Mostly it has limited single file size from 100MB to 2GB 
Baidu Netdisk is allowing 4GB for single file and paid user can go up to 20GB. Not able to find out any written statement, I am guessing Terabox might be using same limitation.