Tycotic DevOps Secrets Vault (DSV)
Product
Thycotic's DevOps Secrets Vault is a high velocity vault that centralizes secrets management, enforces access, and provides automated logging trails. This cloud-based solution is platform agnostic and designed to replace hard-coded credentials in applications, micro-services, DevOps tools, and robotic process automation. This vault ensures IT, DevOps and Security teams the speed and agility needed to stay competitive without sacrificing security.
id="mbtTOC">
DevOps Secrets Vault is deployed as an API-as-a Service. Organizations can sign-up and create their first secrets in minutes with no infrastructure to manage or maintain.
Key Features
Command line interface (CLI) for Windows, Mac, and Linux/Unix
RESTful Application programming interface (API)
APIaaS offering infinite scalability, high-speed access, and agility with no infrastructure maintenance
Automated and searchable logging
Five-nines availability
Disaster recovery via multi-region deployment and hot-standby
Local caching (with the CLI)
Sandbox tenant available for testing before deployment to production
Cloud authentication
SDK support
DevOps Tools Support (Plugins)
Robotic Process Automation
SOC II Compliance - report available upon request
Free Version and Quickstart
Thycotic offers a feature-complete, non-time-limited free version of DevOps Secrets Vault that supports up to 250 Secrets and 2500 API calls a month.
Signing up for the free version is the first step in getting a DevOps Secrets Vault tenant even if you plan to upgrade to a paid plan immediately.
To get started with guided help, go to the Quick Start section.
When you are ready to begin your trial, head here to sign-up for a free tenant: DevOps Secrets Vault Free and download the CLI here: DevOps Secrets Vault CLI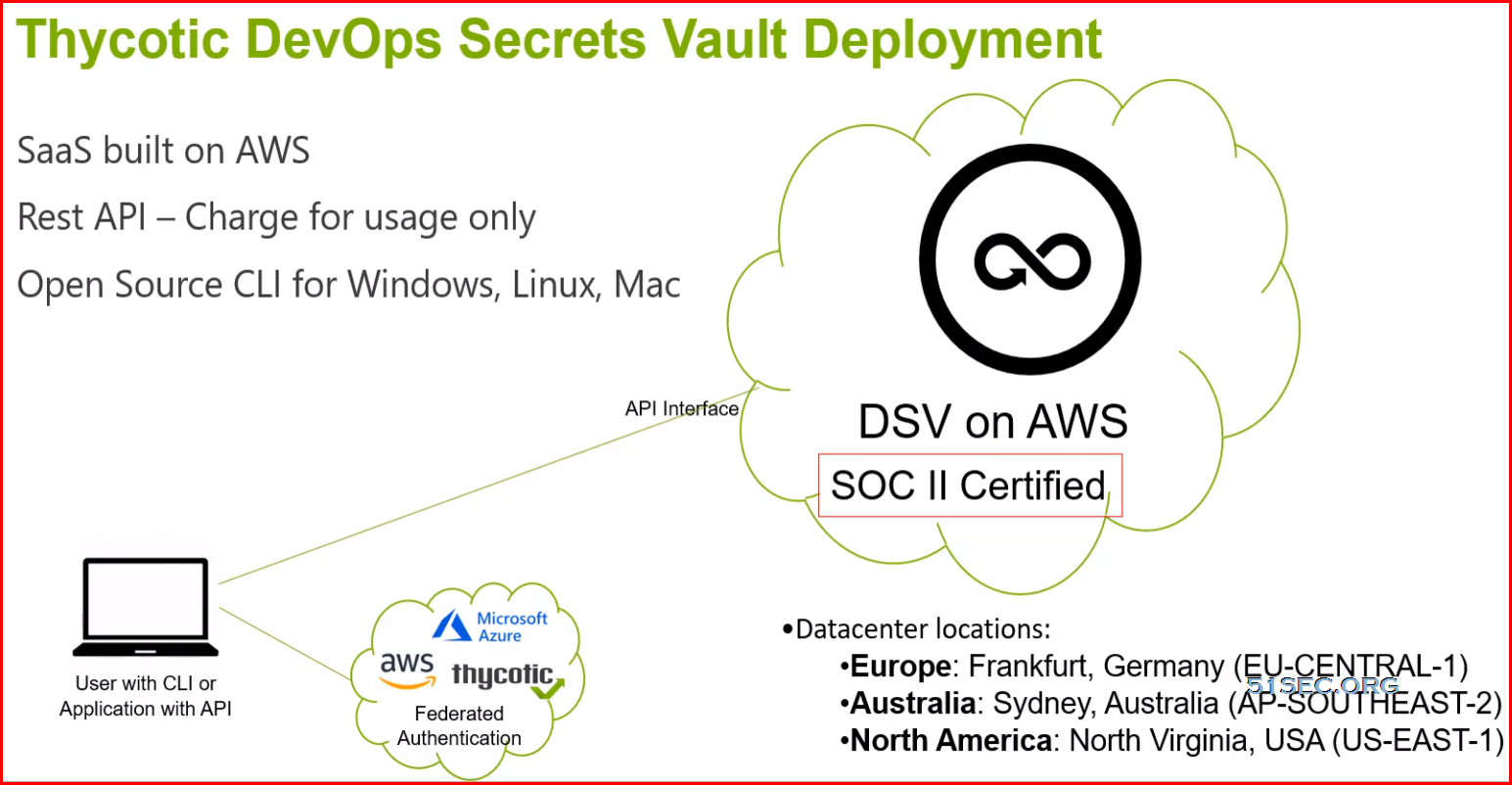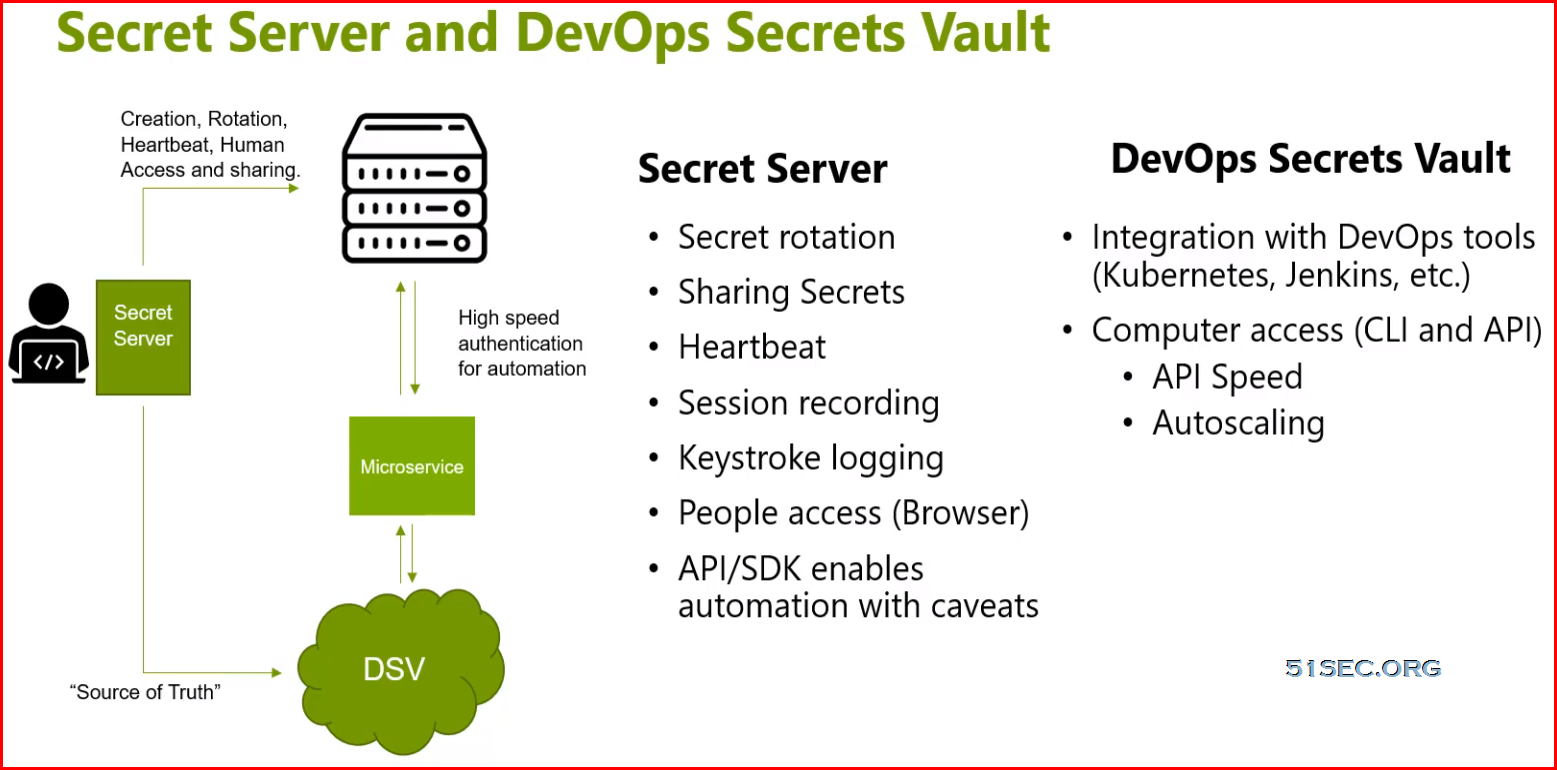 Quick Links (https://docs.thycotic.com/dsv/1.0.0/quick-links)
Thycotic Links
Third-Party Downloads