CyberArk PAS Core Design and Deployment Considerations
This post is trying to summarize some PAS solution's design and deployment thoughts and notes.
Design for Small/Medium Environment 
System Requirements


Server sizing for each component, especially vault storage for PSM recording, RDP License/CPU/Memory for PSM

Break-glass process

In / Out of the project scope 

Integration with LDAP, MFA, SIEM, HSM, Ticket System, NTP, SMTP, PKI

Security and Hardening

Cloud / On-Prem


Vault Design
Cluster HA / DR
Appliance / Virtual Machine
Server IP, FQDN, Specification
PVWA Design
Multiple PVWA
HA / Load balance, DNS rotation or using Load Balancer.
Server IP, FQDN, Specification
CPM Design
Multiple CPM
Load balance on different types of Safe, such as one for Windows, one for *nux/Cloud.
Server IP, FQDN, Specification
PSM Design
Server Sizing and Recording Hard Drive Requirement on Vault Storage.
RDP License
Multiple PSM, Load balance, monitoring method
PSMP, PSM HTML5 GW,
Server IP, FQDN, Specification
PSMConnect & PSMAdminconnect - Move to domain level - Onboard into Vault to Rotate Password.


Design Access Control List for User Management
Applications Roles: access to the CyberArk application, but do not provide direct access to safes. For Examples:

Vault Administrators - Native CyberArk Accounts
Auditors - LDAP or AD 
End Users - LDAP  or AD

Safe Roles - specific to Safes, For Examples:

Using a credential file (CRED)

End Users (Permanent)
End Users (Ad Hoc)
Safe Master - Breakglass

No Credential file (NO CRED)

Vault Admins
Approvers
Account Provisioning
API Automation User
Built-In Administrator
Line of Business Auditor

Mapping CyberArk Baseline Safe Access Roles to Access


Safe Design
Safe Structure
Safe Name Convention 

28 Character limit
No Best standard
Documented
Examples: P=Production, WND= Windows Domain, Interactive =I, ORA=Oracle, 

Safe Access Mapping from Roles to Access Rights 
Rule-based access control (Clear) or Role-based access control (Flexible)
Safe Access Model : Share , Personal, Mix
Example:
WSL = Windows Server Local
Rule-Based Access control
Role-Based access control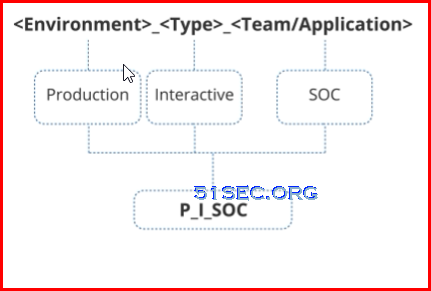 Design your Master Policy
Design Master Policy, which should reflect your organization's IT Security and password policy
Platform Design
Name Convention (44 Characters recommended, 100+ Characters will cause problem when viewing from PVWA)
Settings
Exceptions
Workflow Design
Approval
Just in time access
Dual Control
Ticket system integration
Email Alerts
Audit workflows

Export Vault data : export Vault reporting data into an MSSQL database
PSM and PTA integration
Account Design
Account name length restriction
Account name convention
Personalized accounts, Shared accounts for different technologies (DB, Windows, *Nix, Networking, Cloud)
Accounts On-boarding Process

Automate account creation, onboarding, and more :To accomplish this goal, most customers leverage the CyberArk REST API, however PACLI can still be used in the rare situations where it's truly necessary.
Accounts Feed

Windows local accounts
Domain accounts
Windows services and scheduled tasks
UNIX local accounts
SSH keys and their trusts

Bulk upload: The Password Upload Utility takes a .csv file of accounts and places them into Safes as defined within the .csv file. This is the most common approach when the CyberArk PAS solution is displacing another password vaulting solution.
Auto-detection

Windows local accounts
VMWare Unix/Linux guest machines
VMWare ESX host root accounts
Local and domain service account usages
Application accounts based on directory queries
Note: https://docs.cyberark.com/Product-Doc/OnlineHelp/PAS/Latest/en/Content/IMP-Program/Imp-Program-DesignANDImp.htm?tocpath=Get%20Started%7CImplementation%20Program%7C_____3
Network Traffic Flow Diagram
Firewall Ports
Traffic direction : one way or two way
All components including integration with NTP, AD, DC, Target Servers, DBs, Cloud , SIEM, Ticket system, etc
Authentication
MFA, 2FA
First Factor 
Second Factor 
Non Web Client Authentication - All kinds of Native Clients
Other Advanced Feature Consideration:
PTA Design

Planning for application (non-human) account security 
Planning for endpoint security

Endpoint Privilege Manager (EPM) 
On-Demand Privileges Manager (OPM)
Uses Cases Design
A phased approach for implementing PAS
CyberArk Brief: A phased approach for implementing a Privileged Access Security Program
1. Phase 0 - Identify
1.1 Crown of jewels - Most critical assets
PII
Credit Cards
etc
1.2 Accounts who can access those assets
OS accounts
DB accounts
applications accounts
1.3 Accounts
shared / role based privilege accounts - built-in administrator account and root account
personal privilege accounts : accounts with -adm, or $ at the end
Focus on shared / role based     privilege accounts  first will get you least push back from admins.
2. Phase 1
2.1 Load --> Rotate
Load credentials into actual vaults
Set up automatic verification process to confirm those credentials are accurate
End user should be able to use connect to reach their targets to do their administration work
Choose selective subset accounts to change password. Start with change button to confirm the CPM process is working.
Automated changes to rotate credentials' passwords.
2.2 Isolate --> Monitor --> Analyze
Remove show/copy buttons to require end users to connect to target.
PSM will provide connectivity and  monitor/record the session without exposing credentials.
PTA component will detect / alert threat detected from multiple sources
3. Phase 2
Repeat - going wider and deeper


Going wider: - expand the process to other end points we identified (Networking devices, databases, web applications, iol devices)
Going deeper: - non human id ( application accounts, iis app pool, registry keys )
Timeline for basic installation of PAS
This is basic sample implementation schedule to roll out a non-ha basic design PAS solution
Pre-implementation to collect following information;
1. network design diagram including firewall, domain controller, VM ip, dns, smtp, snmp , ntp, etc.
2. hardware / virtual machine information based on size evaluation
3. traffic flow diagram
4. firewall rule sets based on traffic flow diagram
5. Details of SMTP, DC, SNMP, NTP,
6. CA certificate
7. Download software copy and licenses.
8. Make sure hard copy of Master CD, Operator CD in safe hand.
• Onsite Implementation Day 1:  Install and perform initial configuration of the Production including advanced Vault integration such as SNMP, SMTP, SYSLOG and any others the were agreed upon.
• Onsite Implementation Day 2:  Install and perform initial configuration of the Central Policy Manager, Password Vault Web Access 1 and 2, Privileged Session Manager, Secure Replication Utility and the PrivateArk Client.
•Onsite Implementation Day 3 Perform advanced configuration for the CPM, PVWAs and PSM. Test CPM management on 3 5 types of the out of the box plug ins. Test PSM workflows on 3 5 types of the out of the box connectors.
• Onsite Implementation Day 4 Troubleshoot any issues discovered during the CPM testing and PSM workflows. Perform overview session with administrators. Go over and assist in documenting the Master Policy, Access Control Model data and permission structures. Set up and go over support access and procedures.
References