HP ThinClient 620 Upgrade to Windows 7 64 Bit and Windows 10 64Bit
I have successfully upgaded my HP ThinClient T620's memory and hard drive, also installed Windows 7 64 Bit and Windows 10 64 Bit to it.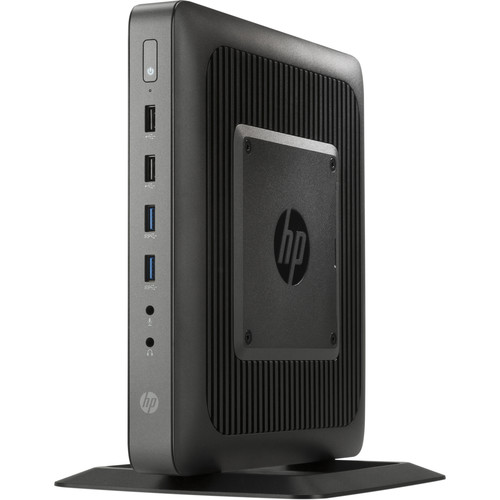 Here are some screenshots from Windows 10 installation. Memory upgrade to 8G, and hard drive changed to 120G. Default Spec:
1.5 GHz AMD GX-415A Quad-Core APU
4GB of 1600 MHz DDR3L SDRAM
8GB Flash Storage
AMD Radeon HD 8330E Graphics (512MB min)
T620 system features 2 x USB 3.0 ports, 6 x USB 2.0 ports (2 ports are in the chassis), and 2 x PS/2 ports. The integrated AMD Radeon HD 8330E graphics card is designed to deliver a sharp, clear picture and you may connect up to two simultaneous displays using the two DisplayPort 1.2 video outputs. For connecting to the Internet, this Thin Client includes an integrated Gigabit Ethernet controller. While the system does have 4GB RAM, a minimum of 512MB is reserved for the integrated graphics controller. The HP t620 Flexible Thin Client uses a 65W power supply that runs on 100-240VAC at 50-60 Hz and is ENERGY STAR qualified and EPEAT Gold registered.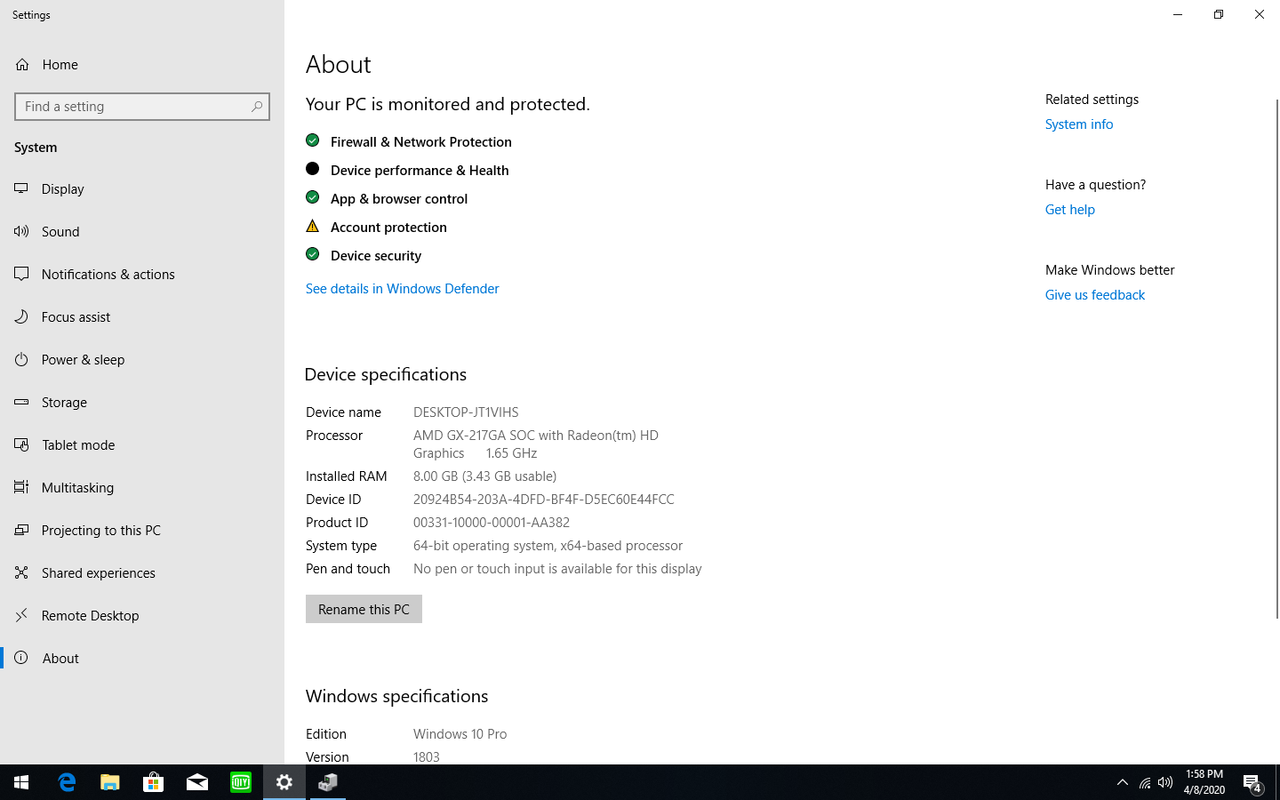 I added one Wireless adapter and it was not identified at the beginning. I manually installed this adapter's driver later. Other drivers will still need to be updated, such as sound card, video card, and network card.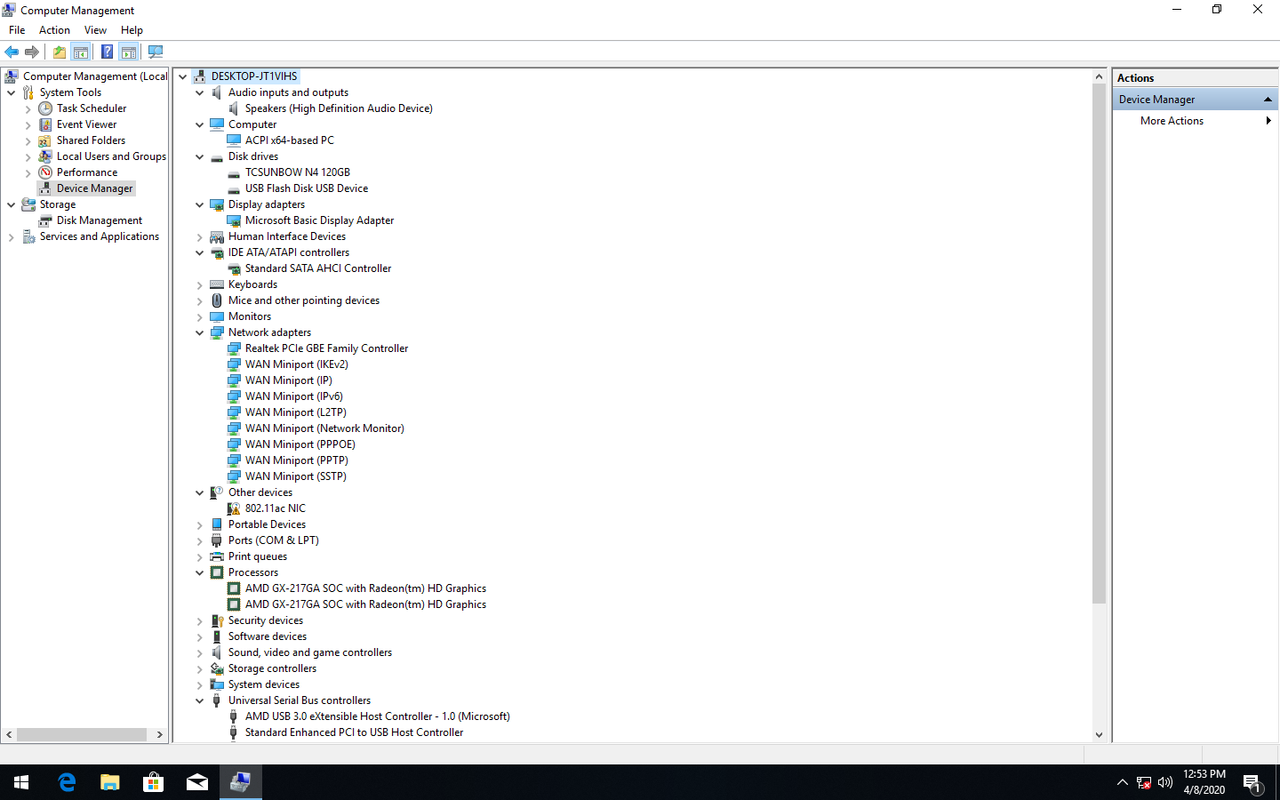 The installation process is recorded in this video for Windows 10 and Windows 7.
For windows 7 32bit, the driver link is :
https://gd.51sec.workers.dev/Drivers/HP%20T620/32B/
For Windows 7 64bit and 10 64bit, the driver link is :
https://gd.51sec.workers.dev/Drivers/HP%20T620/64B/
Windows 10 video card drive was not identified properly. I have found the right video drive r.  For others, such as sound card and network card, once I got all right drivers updated, I will upload it to my Google Drive and share it out. Keep posted.
Video Driver Updated: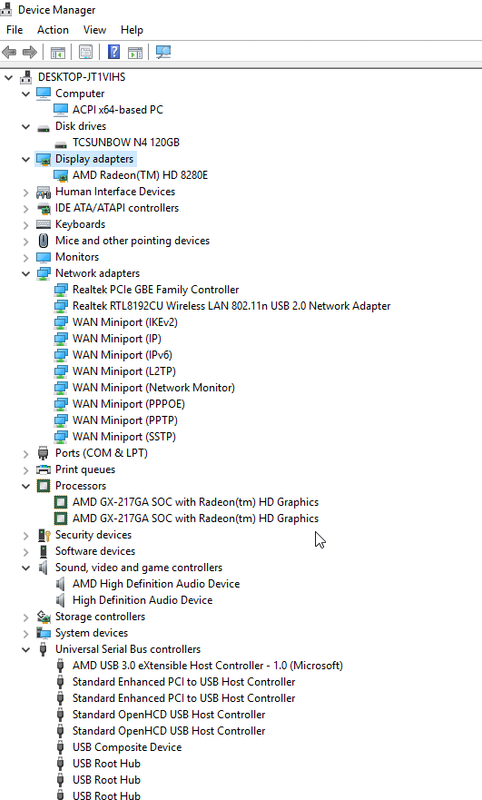 Performance
I used Google Chrome to play 1080p and 720p YouTube video. CPU is a bottleneck here.  CPU when playing 1080p is consistently staying 100% usage.  It causes intermittently pause while watching video. 720P is much better.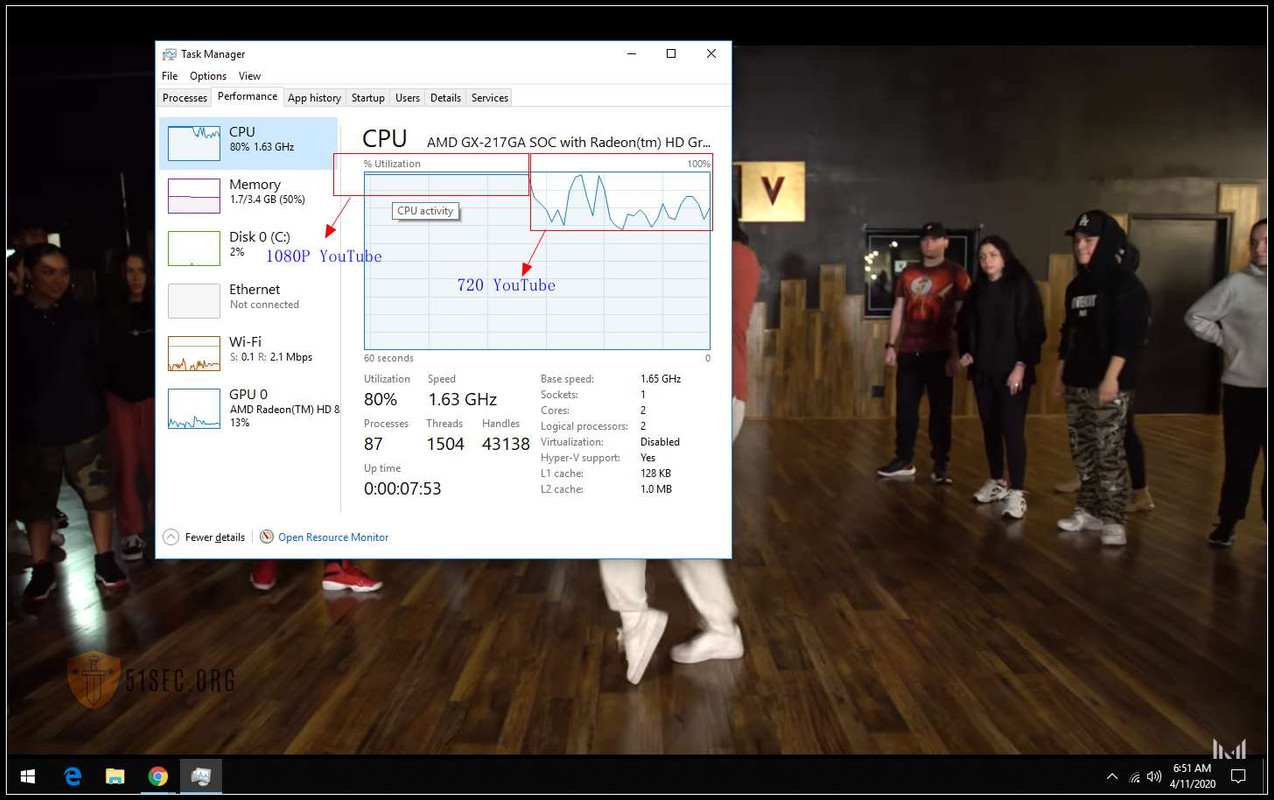 Power consumption is about 14 Watts. I am thinking about to install a CentOS on it and running some services for my home lab.
References