Cisco Web Security Appliance (WSA) S190 - Web GUI
Cisco
®
 IronPort Web Security Appliance (WSA) offers 
malware protection, application visibility and control, acceptable use policy controls, insightful reporting and secure mobility to enterprise network.
The Cisco IronPort WSA is a forward proxy that can be deployed in either Explicit mode (proxy automatic configuration [PAC] files, Web Proxy Auto-Discovery [WPAD], browser settings) or Transparent mode (Web Cache Communication Protocol [WCCP], Policy-Based Routing [PBR], load balancers). WCCP-compatible devices, such as Cisco Catalyst® 6000 Series Switches, Cisco ASR 1000 Series Aggregation Services Routers, Cisco Integrated Services Routers, and Cisco ASA 5500-X Series Next-Generation Firewalls, reroute web traffic to the Cisco WSA. The Cisco WSA can proxy HTTP, HTTPS, SOCKS, native FTP, and FTP over HTTP traffic to deliver additional capabilities such as data-loss prevention, mobile user security, and advanced visibility and control. Cisco provides hardware appliances (Cisco S690, Cisco S690X, Cisco S680, Cisco S390, Cisco S380, Cisco S190, Cisco S170) and virtual appliances WSAV (S000v, S100v, S300v) for different requirements. In this post, S190 will be used to show the how web gui looks like.
The Cisco S190 appliance is typically installed as an additional layer in the network between clients and the Internet.
| | | | | | |
| --- | --- | --- | --- | --- | --- |
| | | | | | |
| | | | | | |
Depending on how you deploy the appliance, you may or may not need a Layer 4 (L4) switch or a WCCP router to direct client traffic to the appliance.
Deployment options include:
Transparent Proxy—Web proxy with an L4 switch 
Transparent Proxy—Web proxy with a WCCP router 
Explicit Forward Proxy—Connection to a network switch 
L4 Traffic Monitor—Ethernet tap (simplex or duplex)
Log in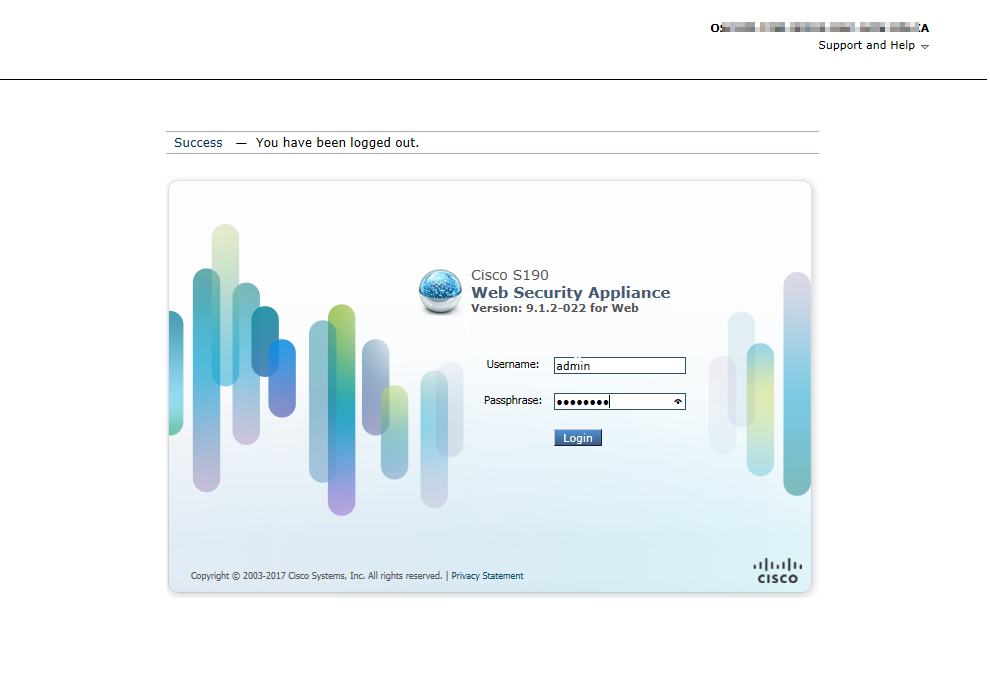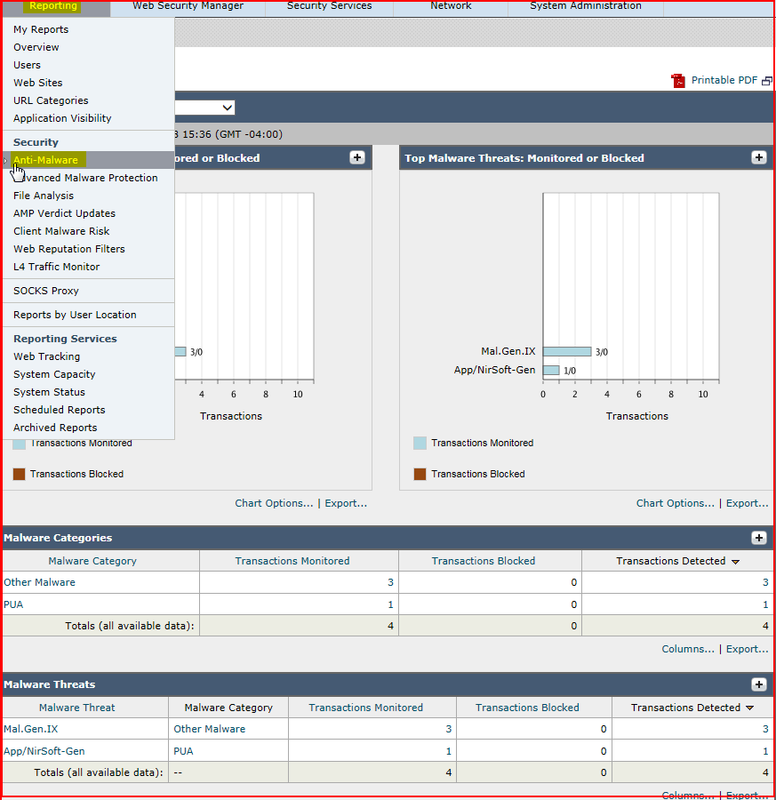 Reporting - AntiMalware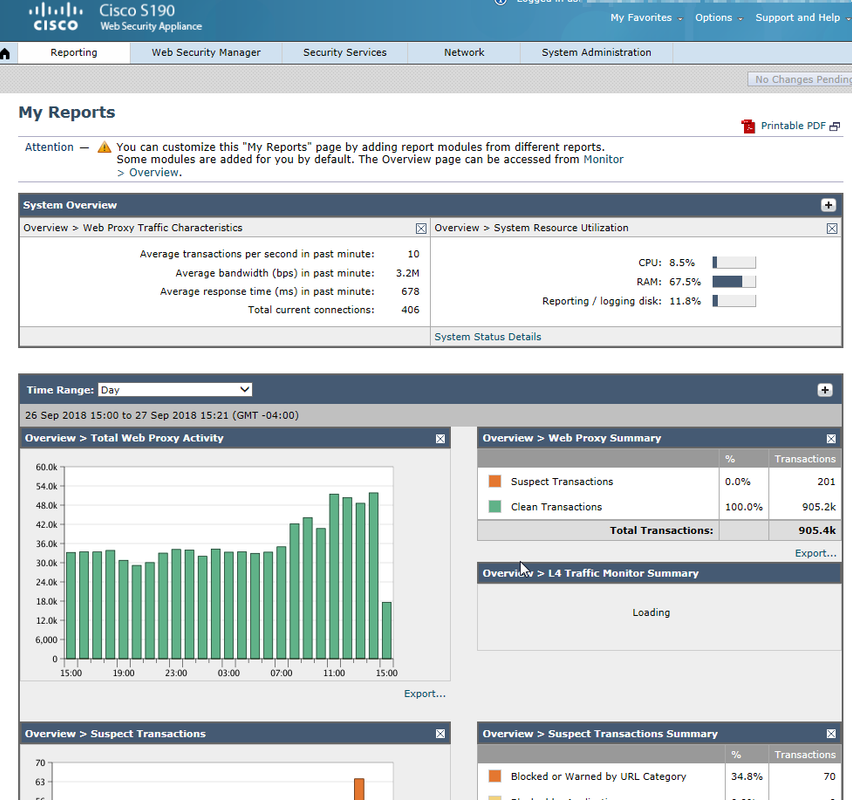 Reporting - My Reports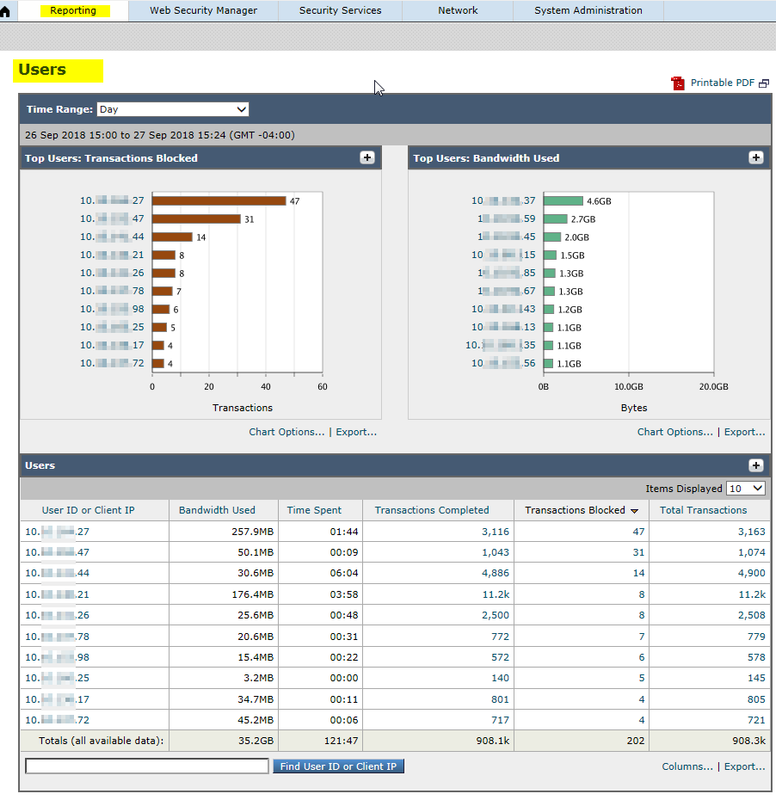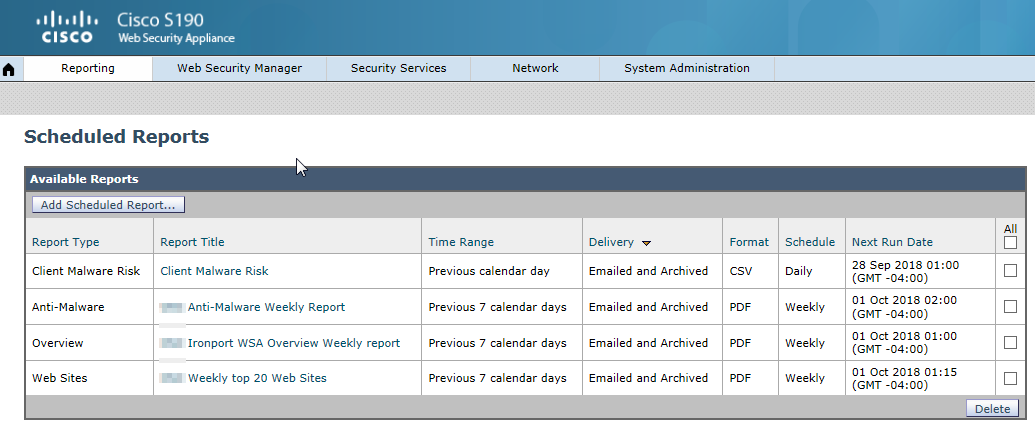 Reporting - Scheduled Reports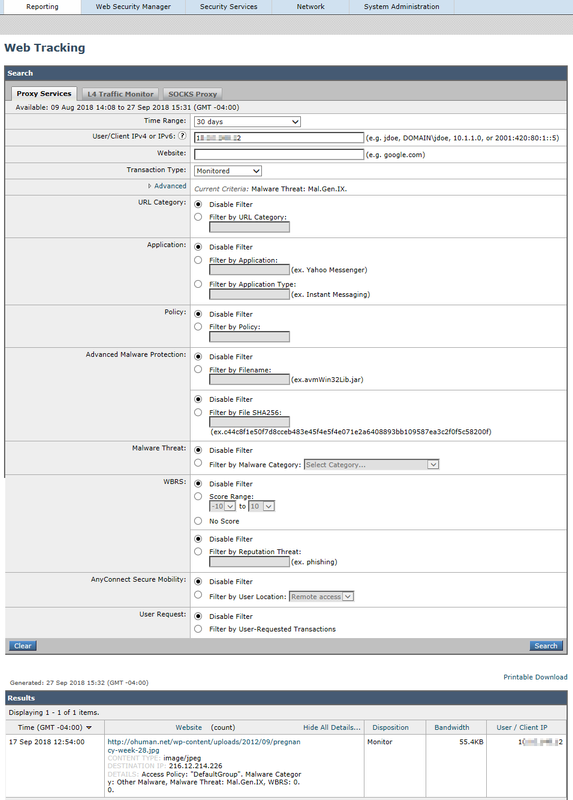 Reporting - Web Tracking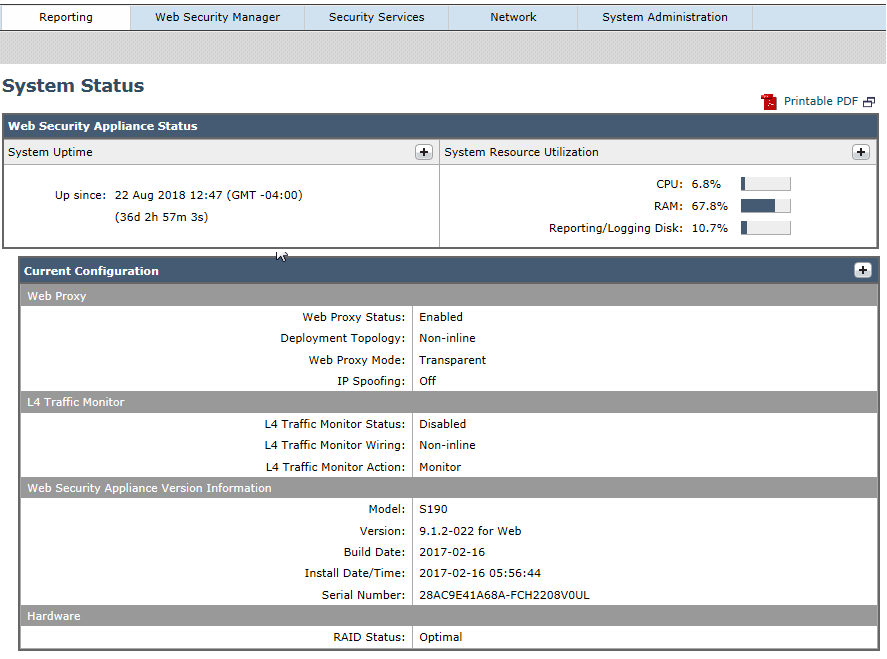 Reporting - System Status
Reporting - Websites
Web Security Manager
Security Services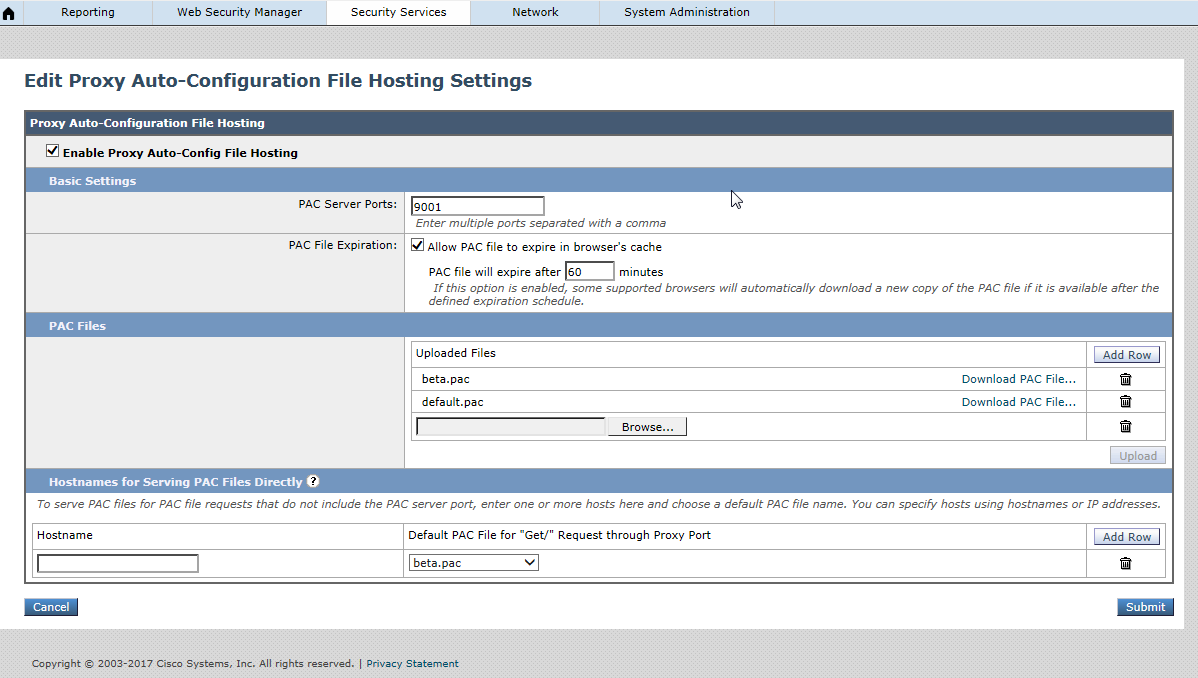 Proxy Auto-Configuration File Hosting Settings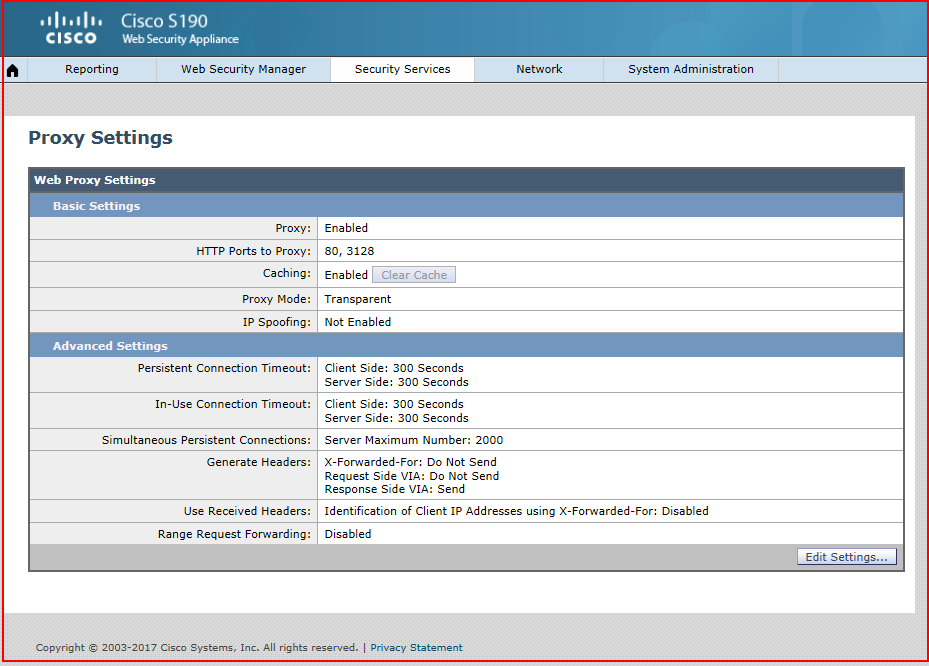 Proxy Settings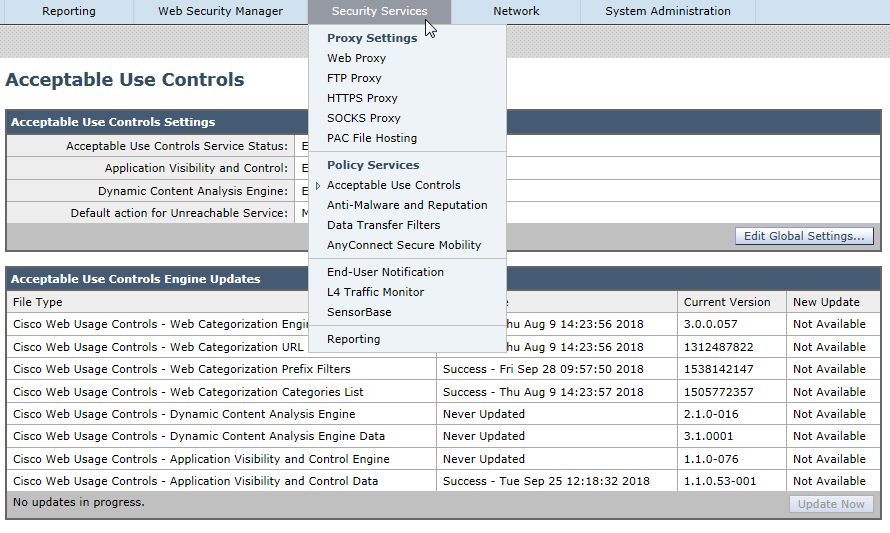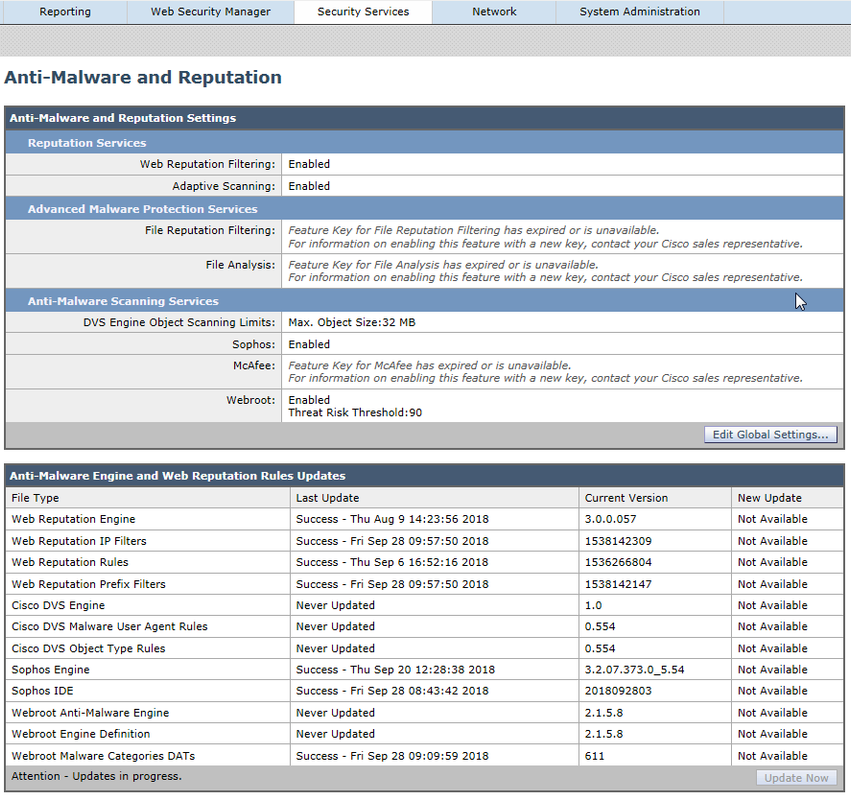 System Administration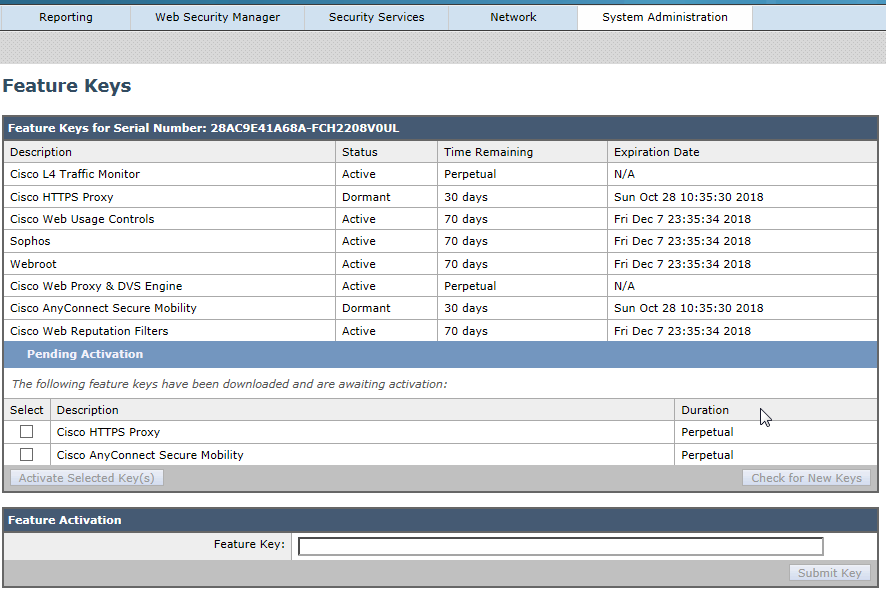 Features
Youtube Video: