Here are some of my notes for configuration SEPM and Client.
Import Client Packages
1. Download Full Installation Package from MySymantec website
It will be Symantec_Endpoint_Protection_14.2.1_MP1_Full_Installation_EN.exe file. Not All_Client_EN.zip file.
2. Extract it
You will need to use unzip software to extract it to a folder, although it is a exe file.
3. Log into SEPM Server from RDP session
Strongly recommend to log into SEPM server to do importing steps. Using Web GUI, sometimes, it will fail to import the client.
4. Launch Mgmt Console from SEPM Server local
5. Import
The clients info files will be found following extracted folder: such as , D:\Temp\Symantec_Endpoint_Protection_14.2.1_MP1_Full_Installation_EN\SEPM\Packages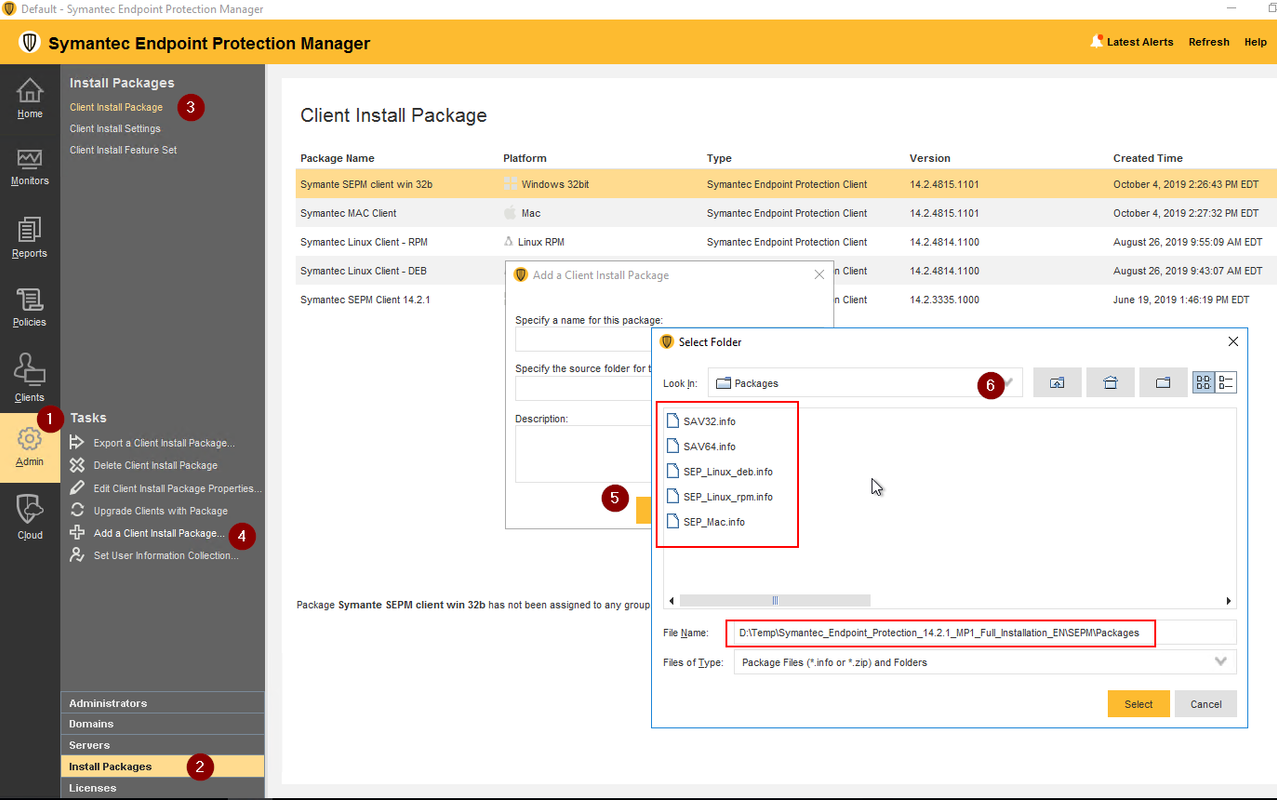 Check Exception List at Endpoint Machine
On SEPM management console:
1. Put all machines which will have specific exception rules into separate folder
2. Make sure policy inheritance is off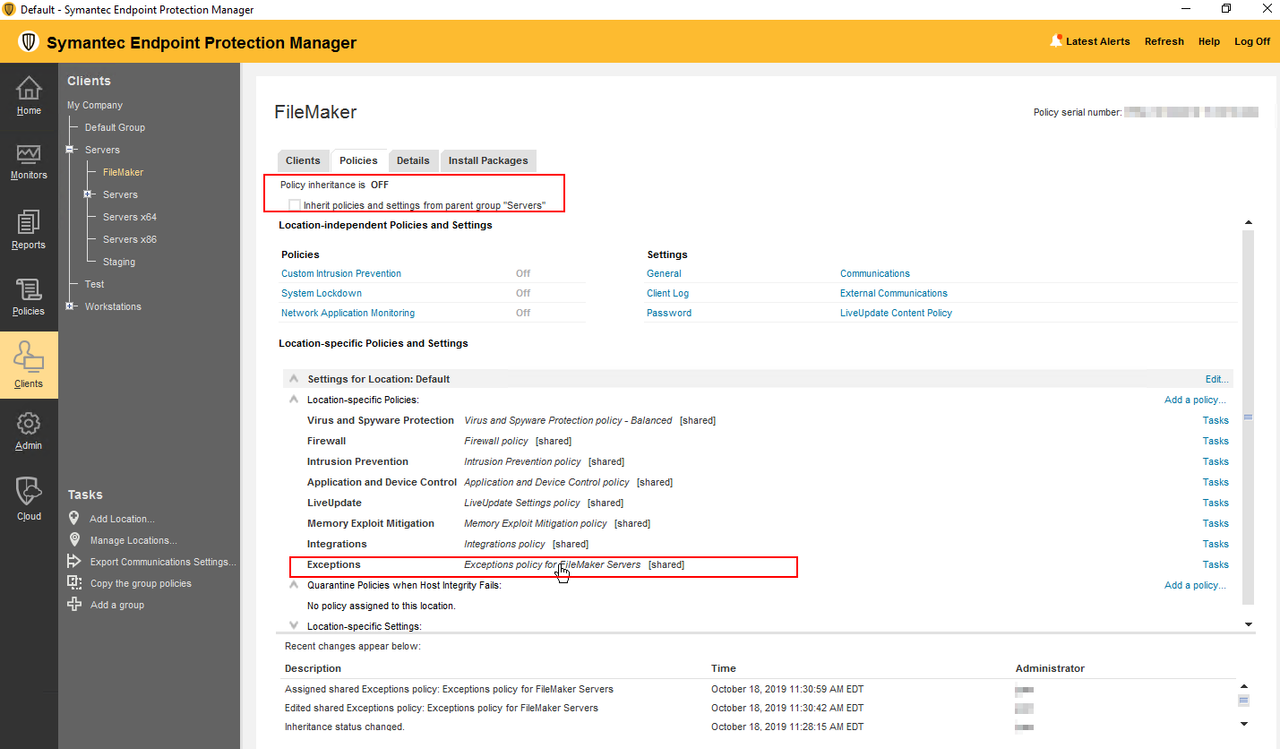 3. Copy existing global exception policy to a new one. Add a new exception rule in to new exception policy then assign it to this folder




On SEP client machine to verify policy:




Browse to the registry key:

HKEY_LOCAL_MACHINE\SOFTWARE\SYMANTEC\SYMANTEC ENDPOINT PROTECTION\AV\EXCLUSIONS
Note: On 64bit window machines the registry path is:
HKEY_LOCAL_MACHINE\Software\WOW6432Node\Symantec\Symantec Endpoint Protection\AV\Exclusions


Expand the key to view the various applications listed there.
Mostly, you will just need to check ScanningEngines
References