Security Architecture Roadmap Examples & Tools
Whether an organization is small with a relatively straightforward data environment or a larger entity with a data infrastructure that's far-reaching and complex, it's a good idea to identify and protect against security risks by establishing a security architecture program and the associated processes to implement it. 
A defined Security Architecture helps guide an enterprise's investment strategy when it comes to all kinds of security initiatives. 
Security Architecture Roadmaps provide a holistic view of a path to delivering on an well defined company business strategy and strategic plan. Roadmaps are strategy tailored, identifying strategy interdependencies between the elements required to deliver on the strategies. Roadmaps build on current state by providing a narrative describing strategic elements, including business goal and objective-aligned business, information, and security initiatives, often supplanted with time-based, layered, and aligned representations. 
This post is going to collect some Roadmap examples and tools which helps to develop roadmaps.
Security Architecture Roadmap Examples
1
Cybersecurity roadmap : Global healthcare security architecture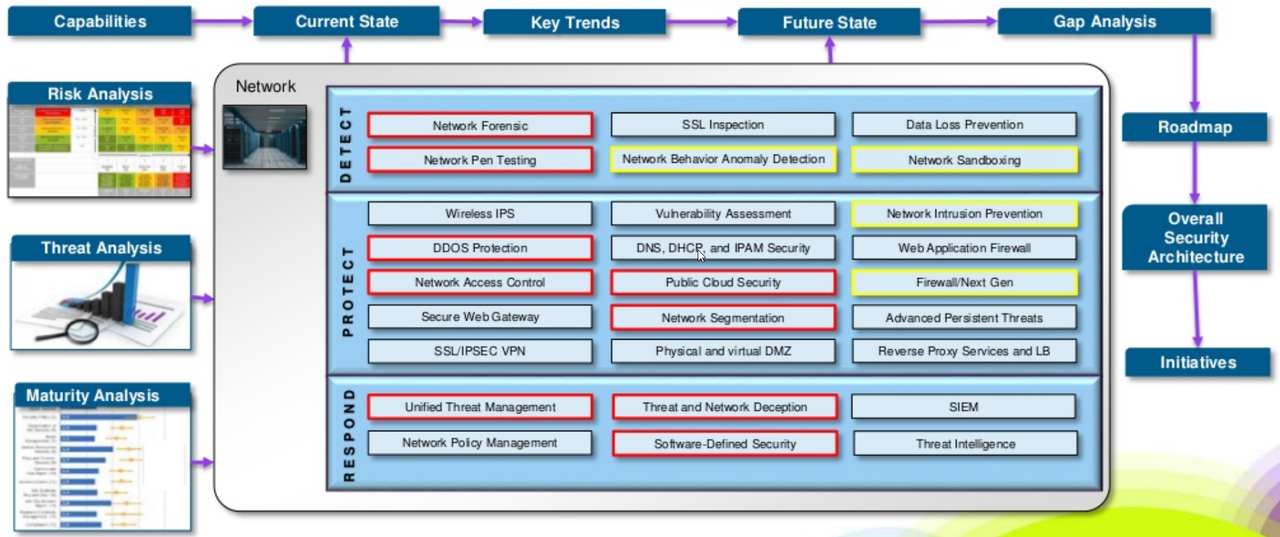 (
https://www.slideshare.net/cisoplatform7/cybersecurity-roadmap-global-healthcare-security-architecture
)
2
Microsoft Cybersecurity Reference Architecture
The 
Microsoft Cybersecurity Reference Architecture
 describes Microsoft's cybersecurity capabilities and how they integrate with existing security architectures and capabilities. We recently updated this diagram and wanted to share a little bit about the changes and the document itself to help you better utilize it.
(
https://www.microsoft.com/security/blog/2018/06/06/cybersecurity-reference-architecture-security-for-a-hybrid-enterprise/
)
3
Another example
https://www.lucidchart.com/invitations/accept/3d1a38b8-7fc5-4963-8aa4-e5694a5cbe01
Lucidchart Object might not work anymore. You can find the image below.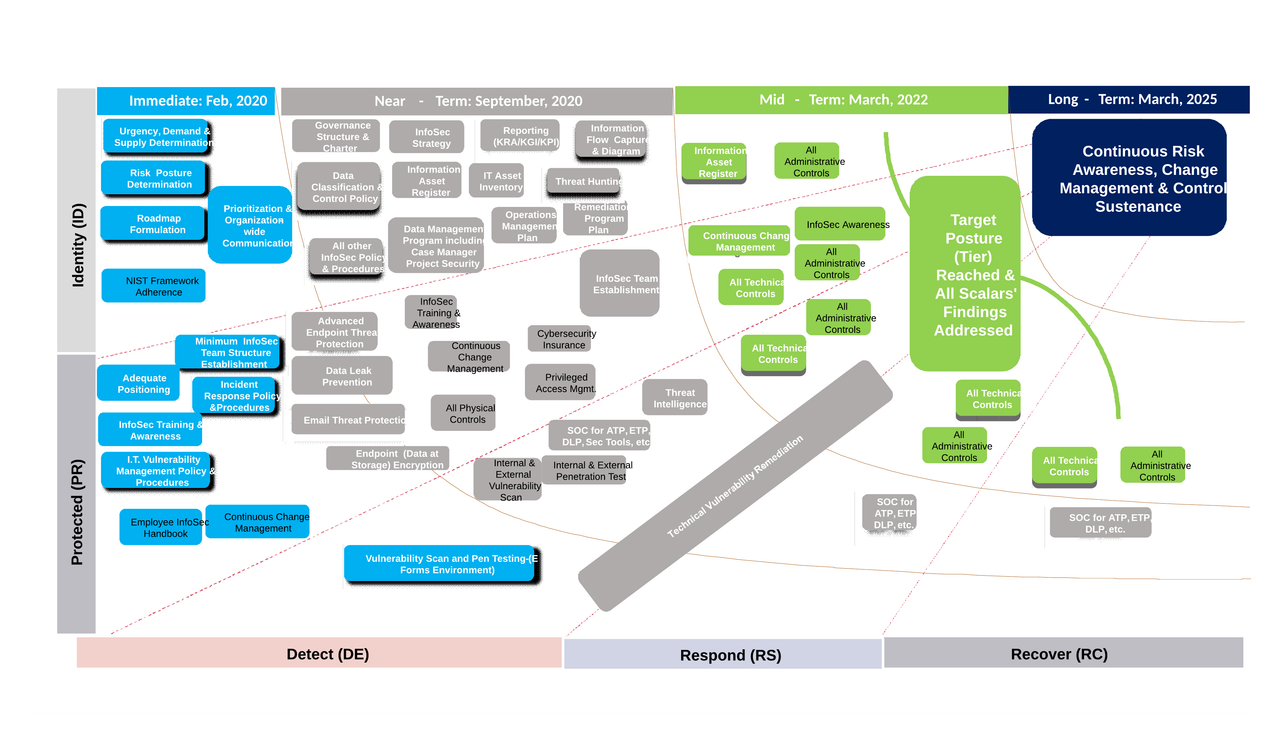 Cyber Security Roadmap with Timeline
4
Another example
Tools
1
IT Business Edge - Security Architecture Roadmap Tool