HetrixTools - A Free & Powerful with Full Function Website and Server Performance Cloud Monitor Site
HetrixTools (beta), launched in May 2015, was created with the purpose of giving webmasters a useful set of monitoring tools that would improve their efficiency and make their workflow simpler. It does provides Free for life services which are quite usful to monitor the system performance of your servers, although it also can monitor your websites. I did introduced other tools for monitoring websites, such as Freshping, UptimeRobot, Github Project Upptime, etc . After considered  HetrixTools's server performance monitor functions, this definitely will be all in one solution for me now. 
Free for life plan has some limitations such as 15 monitor numbers, four locations to do monitor, but those are not the concerns if you are using it only for your home projects. 
 Shorten URL: 
go.51sec.org/CZBtnF
Features
Features:
Uptime monitor
Server Monitor (CPU,RAM,Hard Drive, Services, etc)
Status page
12 Monitoring locations
SSL & Domain expiration monitoring
Blacklist monitor
Free for life plan
15 Monitors for Uptime & Servers
1 minute checkup frequency
3 Custom Domain (White Label Domains)
Uptime Report History - unlimited
Private & Public Reports
Unlimited Public Status Pages
Contact list support email, sms, and many popular communication integrations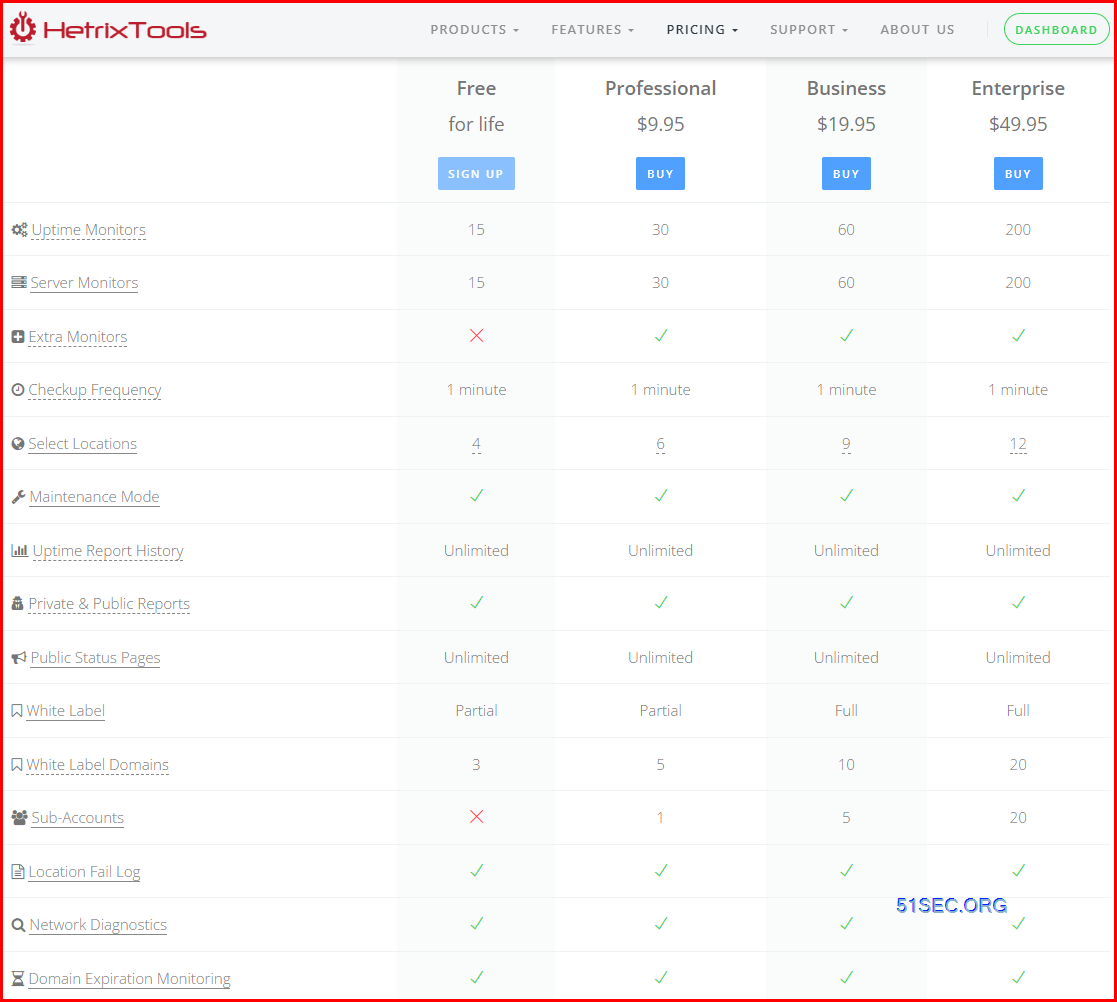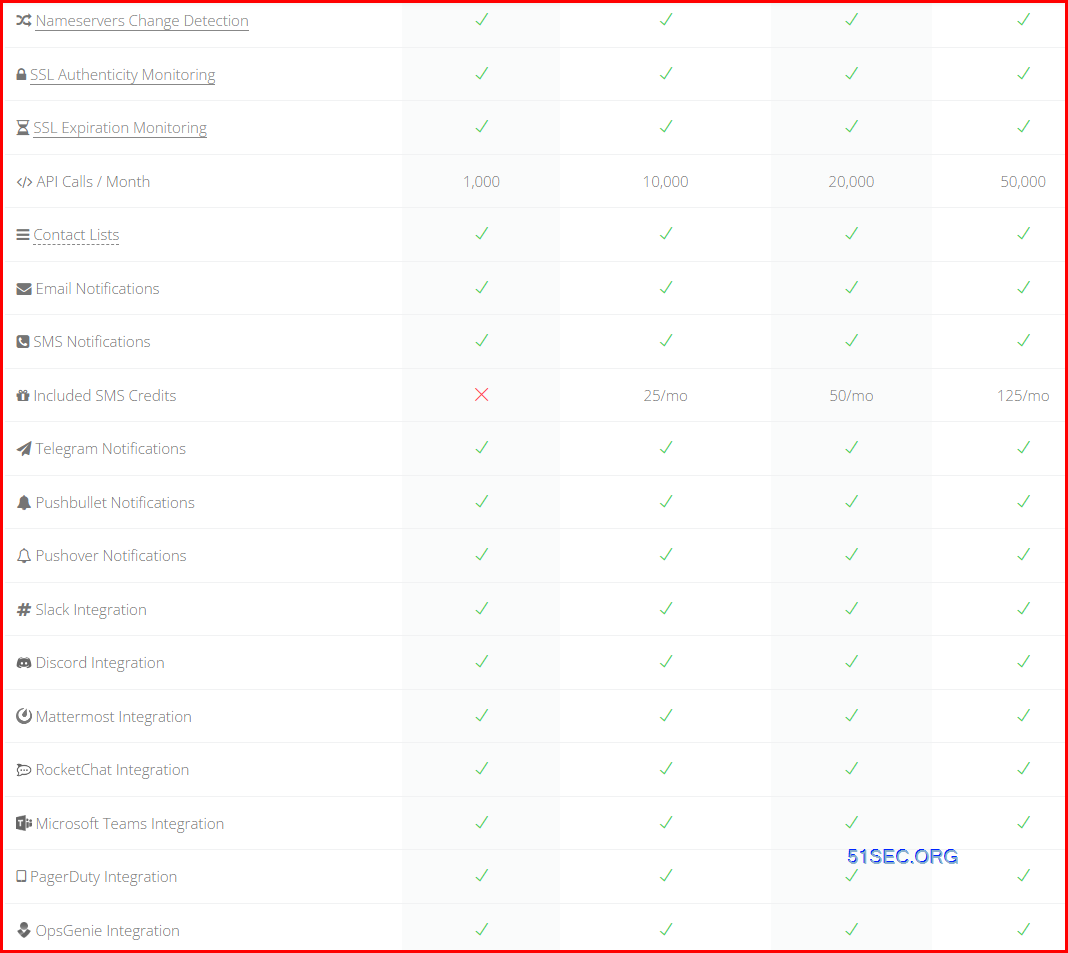 Add Website To Uptime Monitor
1 Register an account (No Credit Card Required)
2 Add Monitor from Dashboard's Uptime Monitors page
3 Choose Website Monitor as Monitor Type. 
4 Result
Enable Server Monitoring
1 Click Config Icon to have a pull-down menu
Code 
In this way, HetrixTools will not collect your server performance data from your server.
Add A Blacklist Monitors
1 Add a new monitor in Blacklist Monitors
2 Add multiple IPs / Hostnames / Ranges into configuraiton page
Status Page
2 Add multiple monitors into your new created status page
3 Status Page with your unique URL 
2 Add a white label domain into HetrixTools
I am testing it using on.51sec.org as domain.
Videos